Manidae
Fast, Stylish, Low Maintenance mountain eBike for your style
Lightning-fast&Free Shipping

Delivered within 3-7 working days

Hassle-free Payment

Up to 24-month installments supported

Up to 6-Year Warranty

A total of 25 parts covered

14h/7 Online Service

Multi-channel customer service network
Are you looking to head off-road? The Manidae eMTB makes any rugged ride easy to handle. You can get ready to rip up any terrain with the Manidae.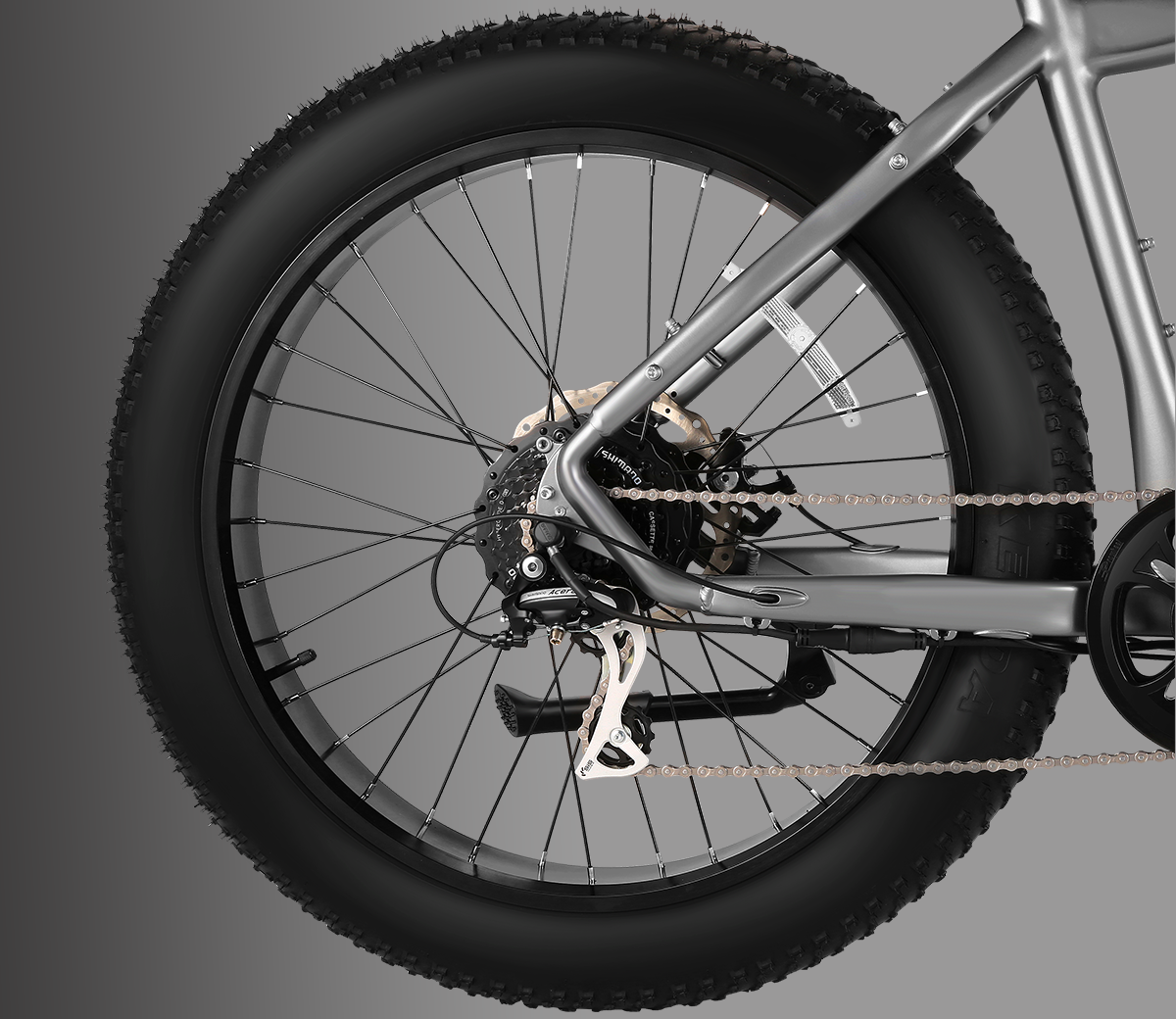 Kenda® 26" × 4.0" Fat Tires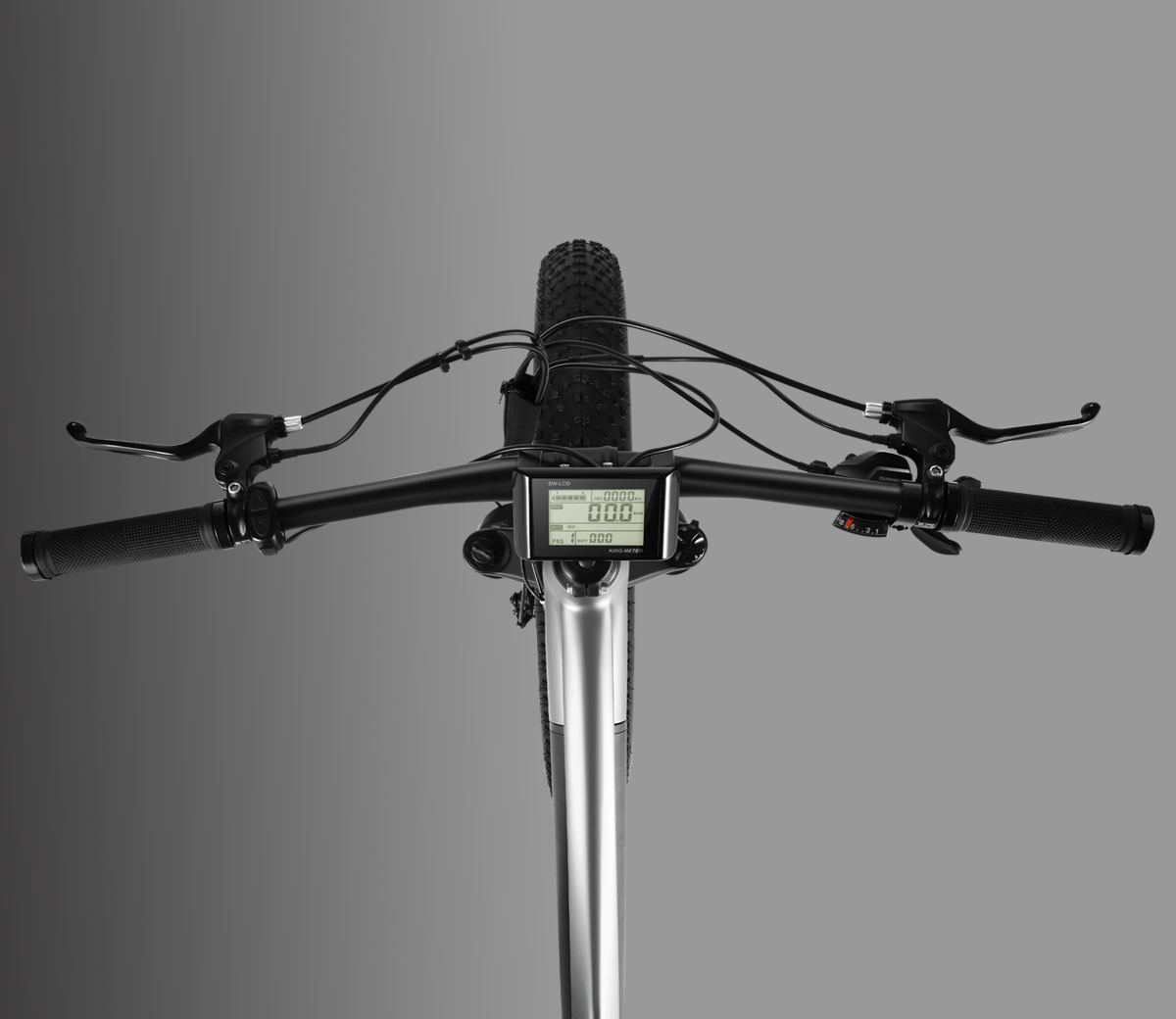 With the Manidae, you will intuitively feel the comfort and stability that its meticulously designed structure provides.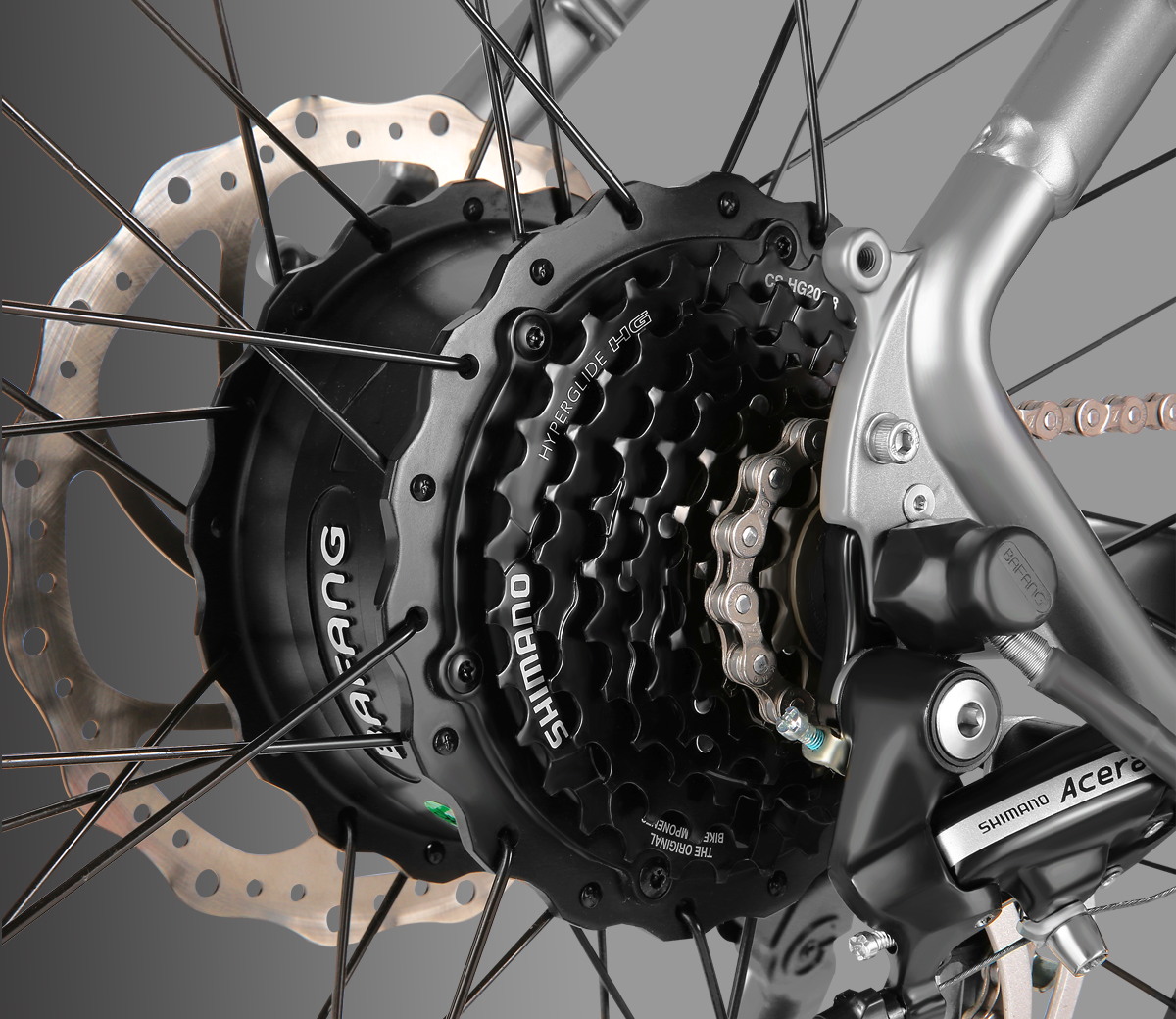 750W 85 N·m BAFANG® Motor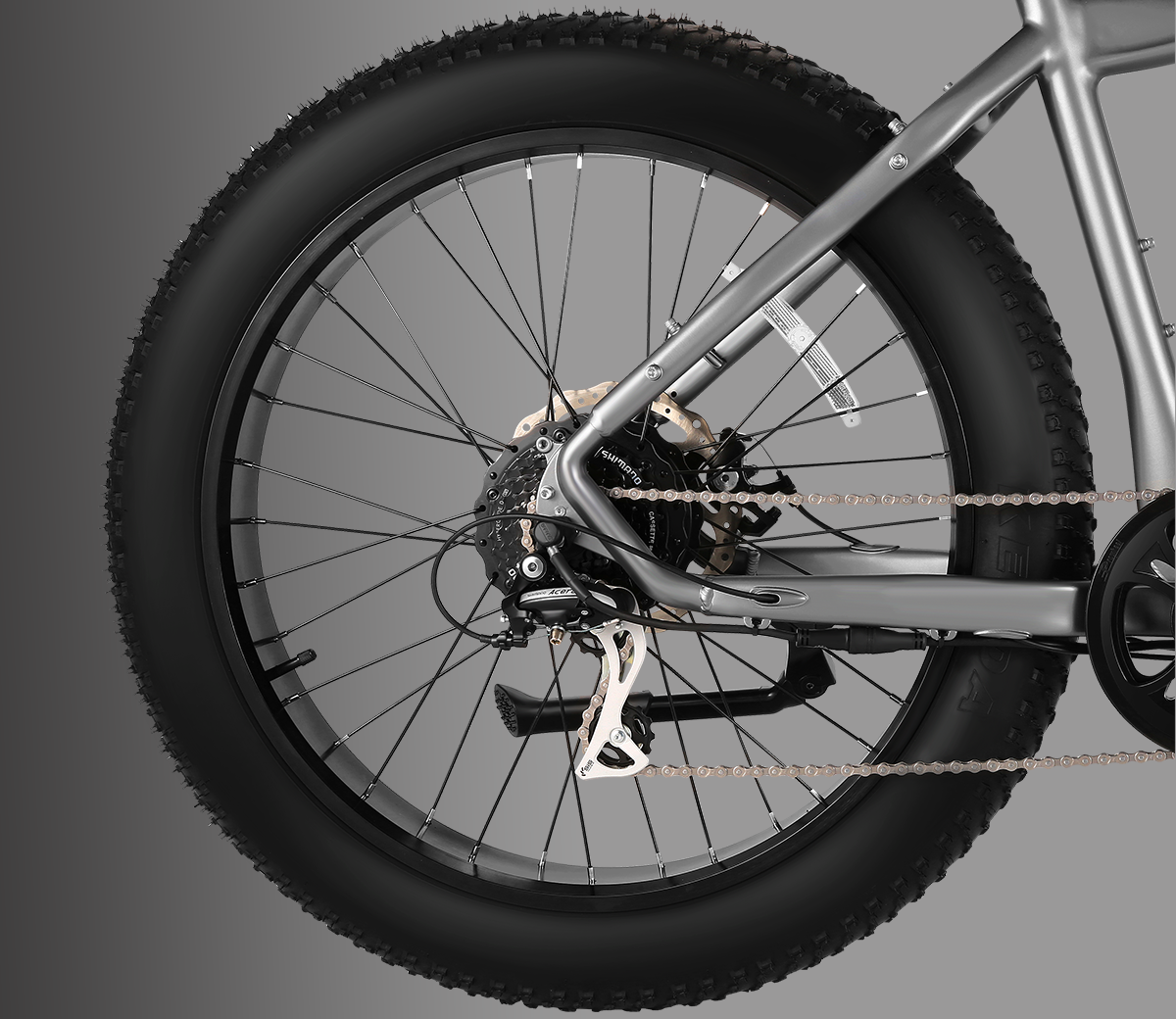 Shimano® 8-speed Drivetrain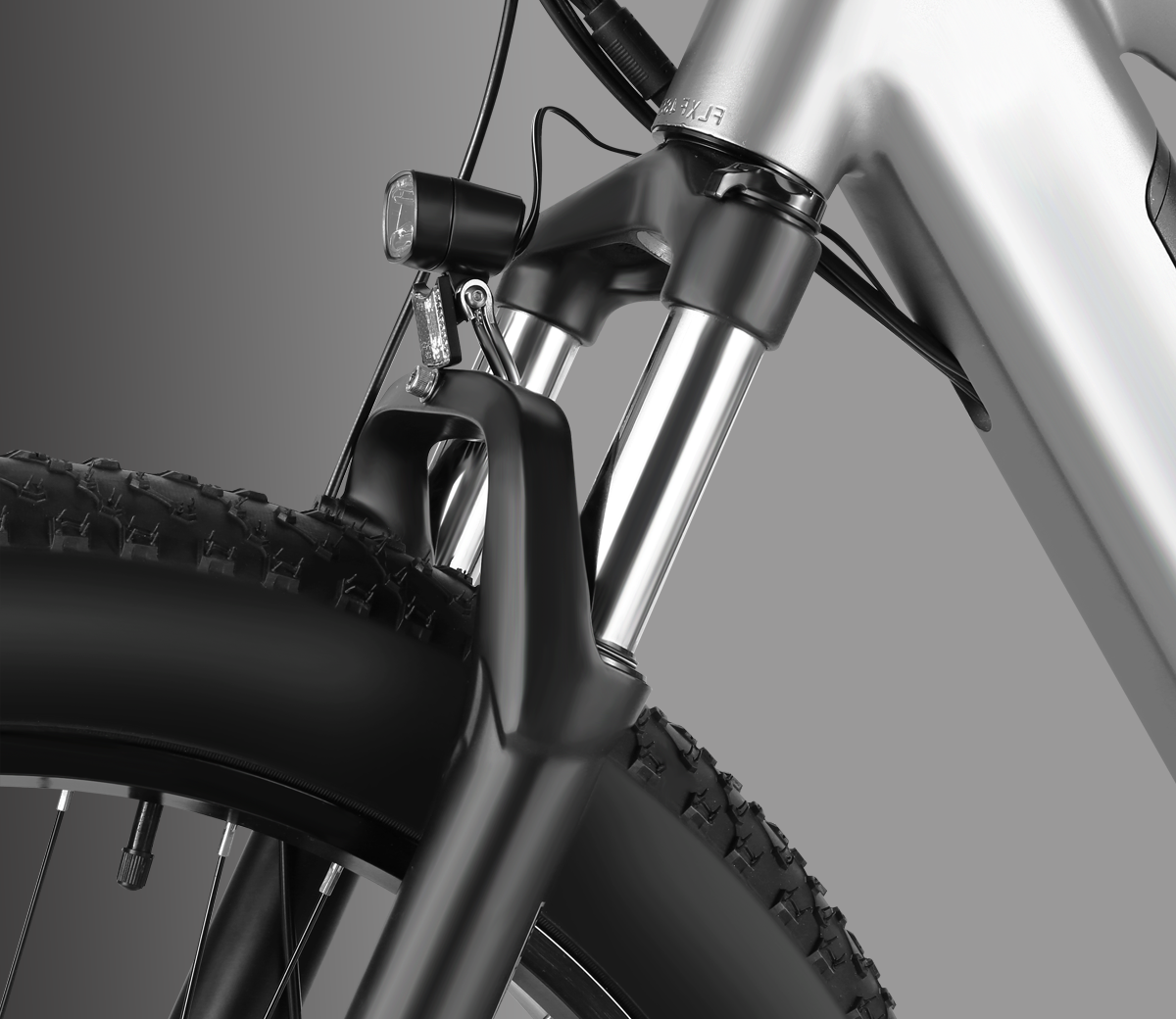 RST® Suspension Fork with 95 mm of Travel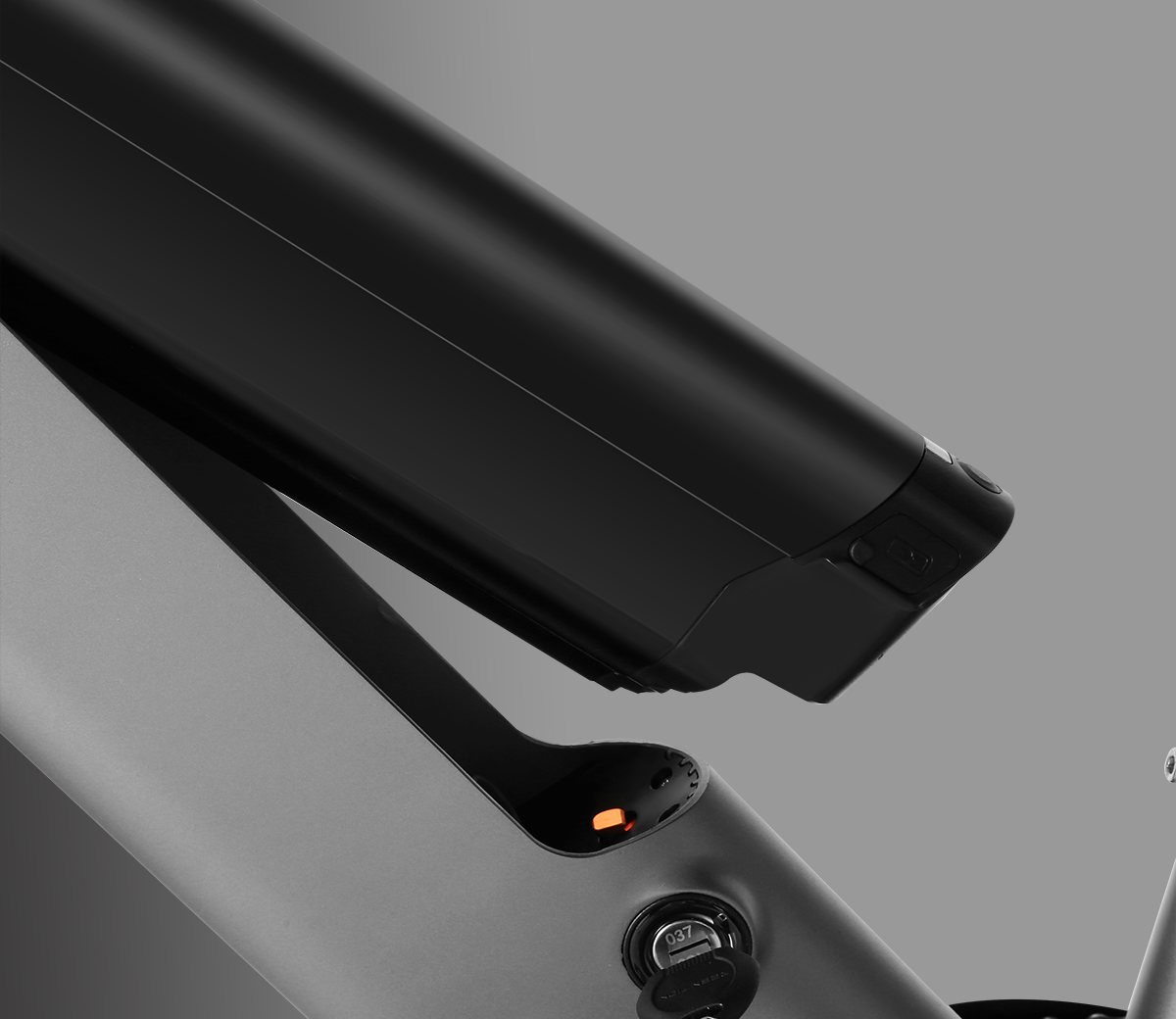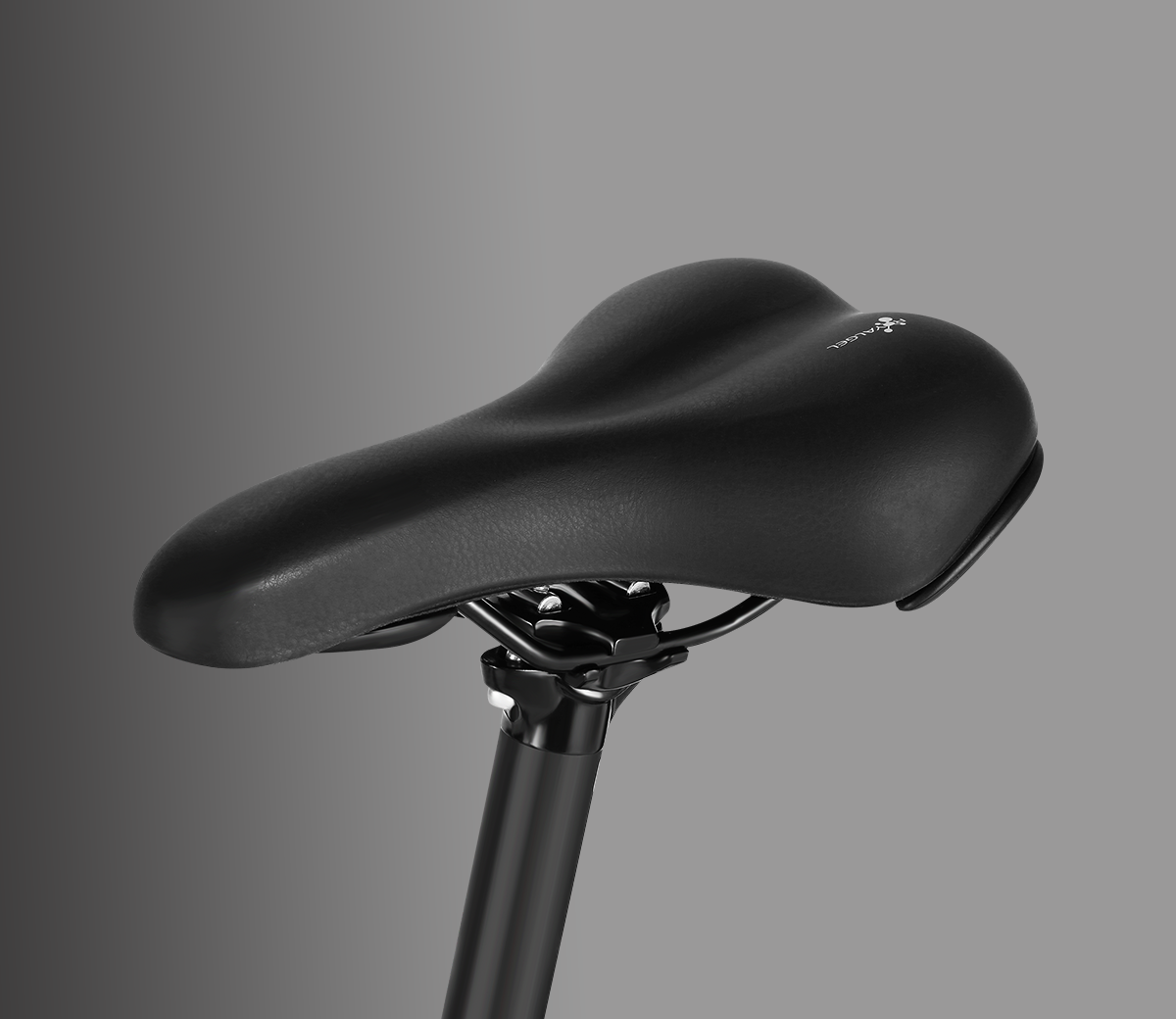 A perfect ride that suits all your need along the way
The Manidae is the definition of comfort because of the Selle Royal saddle, and charging is hassle-free thanks to the removable battery.
Letting you carry more weight
By installing a compact rear rack or buying the model with a rear rack included, you can explore the Manidae's versatile applications.
Detachable

Sturdy

Suitable for Manidae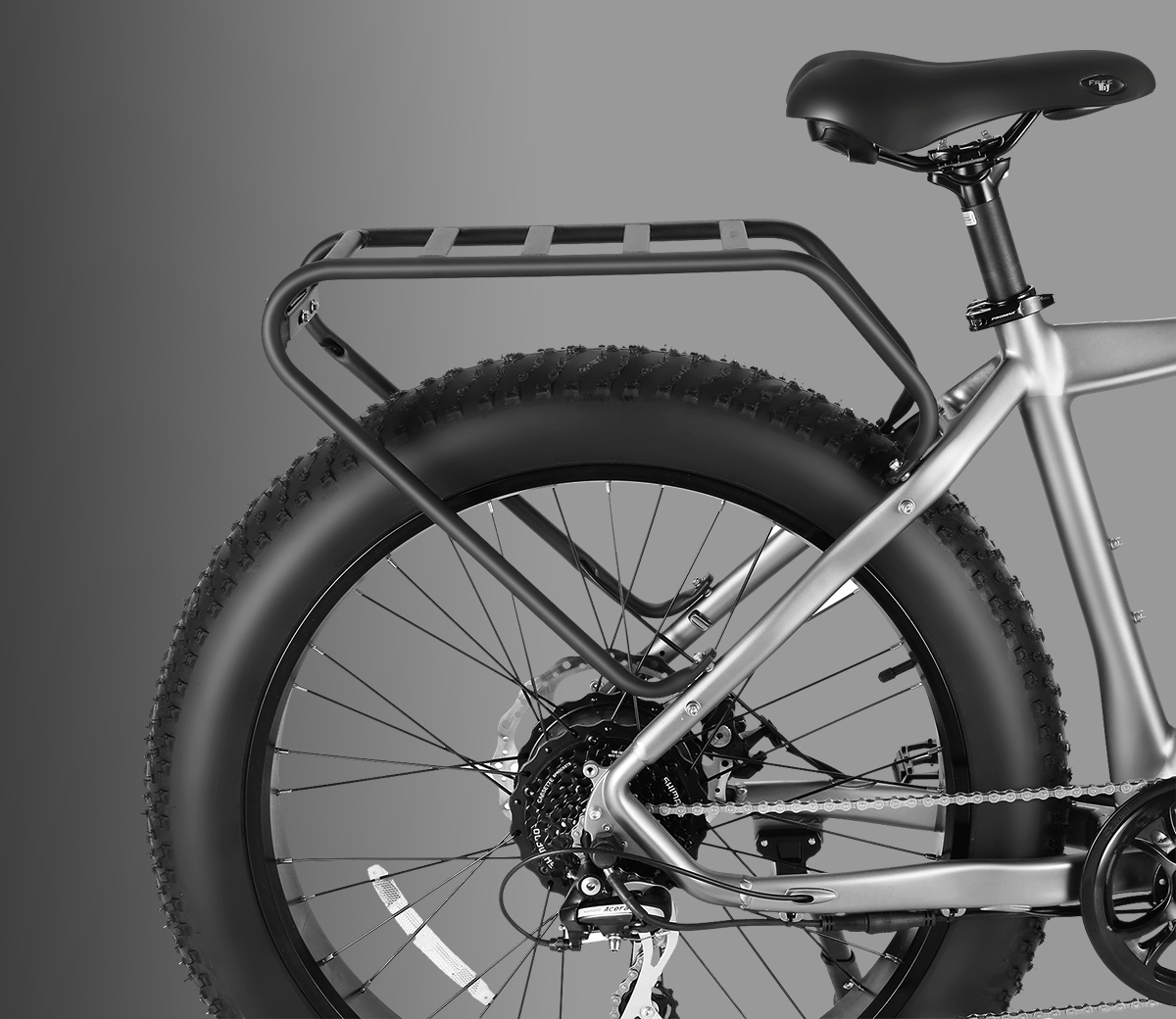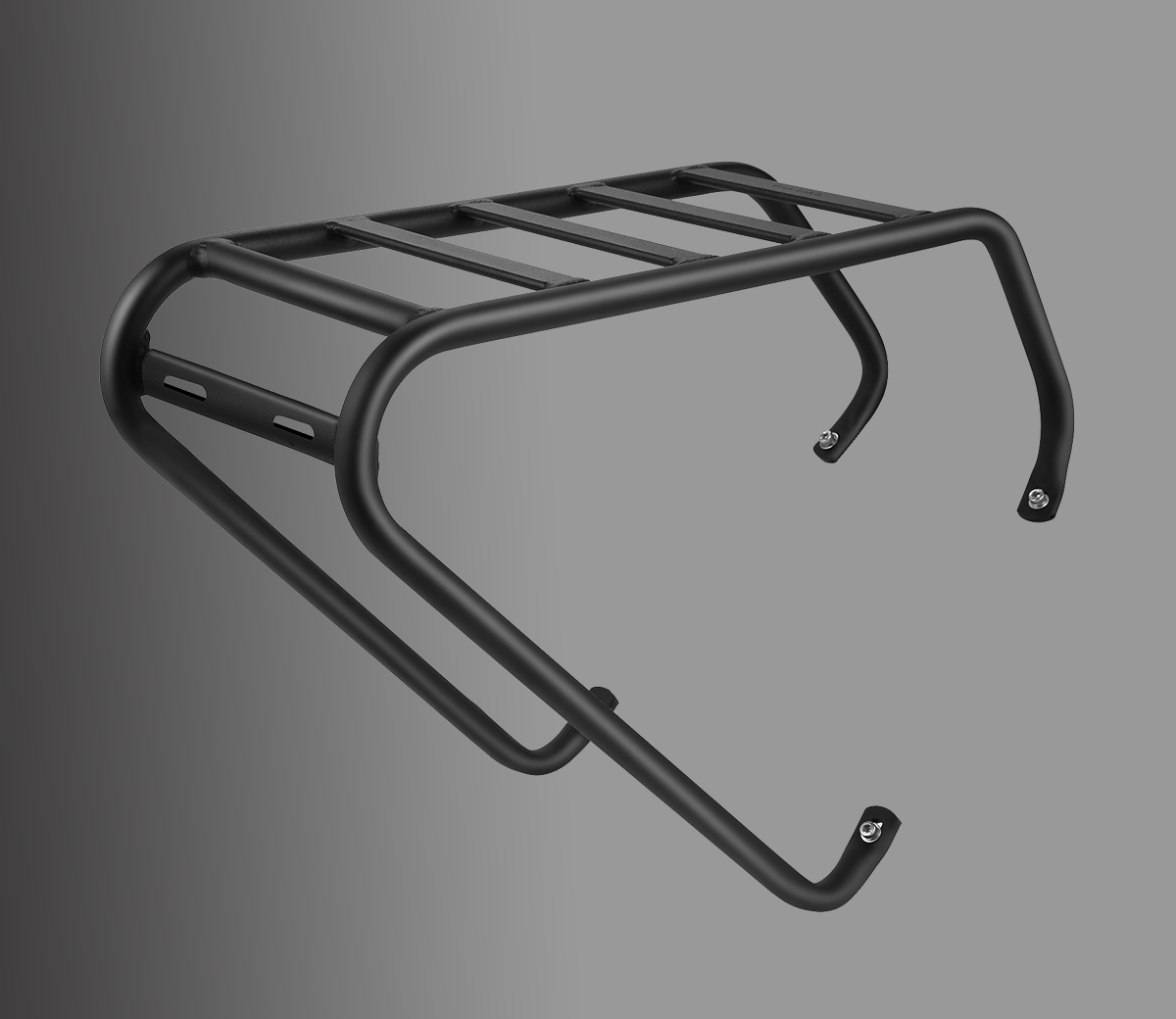 Rear Rack without Taillight
Rear rack
This durable, lightweight, and compact rear rack has been designed to fit your Manidae perfectly.
Max Speed

28 mph (45 km/h)

Mileage

70 miles (113 km)

Ideal Rider Height

5'4"–6'2"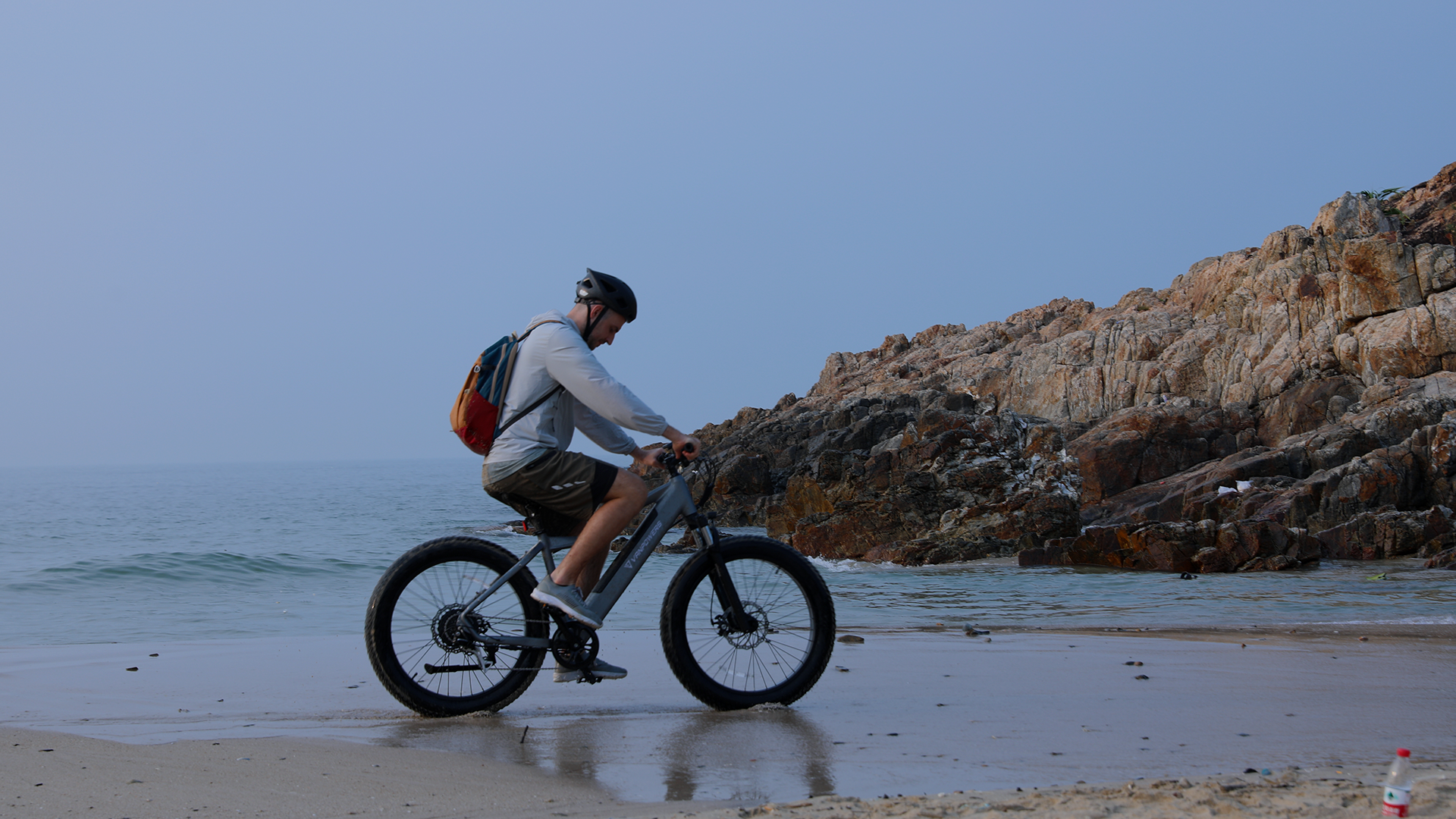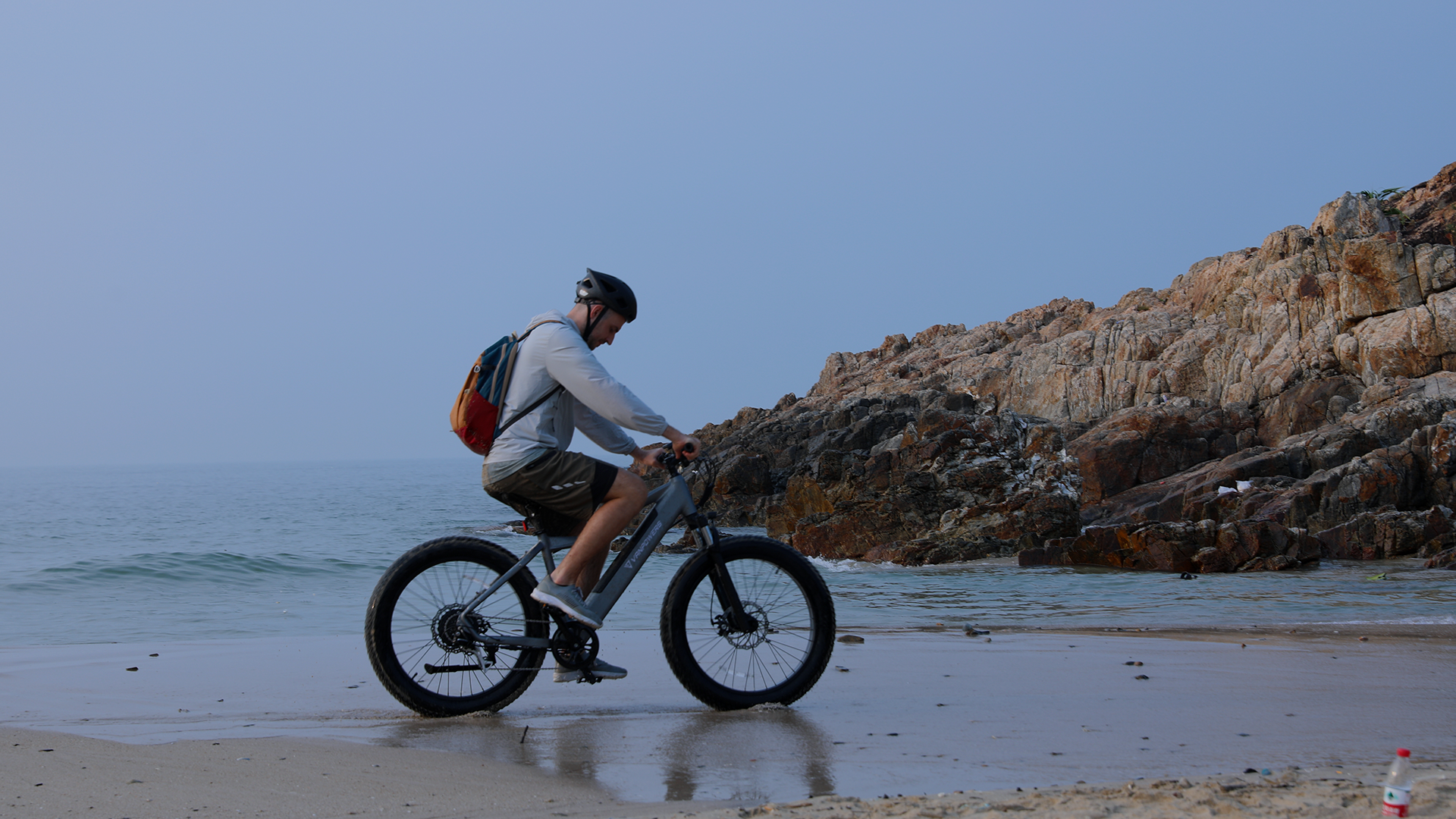 | | |
| --- | --- |
| Colors | Lead Foot Gray |
| Assist Speed (US) | 28 mph (45 km/h) |
| Net Weight | 31 kg |
| Gross Weight | 35 kg |
| Mileage | 70 miles (113 km) |
| Charging Time | 7 Hours |
| Pedal Assist | 5 Levels |
| Max Load | 120 kg |
| Motor | BAFANG® 750W 85 N·m Brushless Hub Motor |
| Battery | 48V 14Ah/650Wh LG Cell Lithium-Ion Battery |
| Sensor | Cadence Sensor |
| Display | KING-METER® SW-LCD Highly Sensitive LCD Display |
| Charger | 100V–240V/2A Smart Charger |
| Frame | 19" 6061 Aluminum Alloy Frame |
| Tires | KENDA® 26'' × 4.0'' K1151 Juggernaut Sport MTB Fat Tires |
| Rims | POWERCIRCLE® Aluminum Alloy Single-Wall Rims w/ 75 mm Width |
| Front Fork | RST® Hydraulic Suspension Fork w/ 95 mm Travel and Lockout |
| Brakes | LOGAN® Mechanical Disc Brakes w/ 203 mm Rotors |
| Handlebar | UNO® 720 mm |
| Stem | UNO® Rigid Stem, 60 mm, 0-Degree Rise |
| Chain | KMC® Anti-Rust 8-Speed Chain |
| Crank | PROWHEEL® 170 mm Crank |
| Drivetrain | SHIMANO® Acera 8-Speed with 12-32T Cassette and 44T Chainring |
| Saddle | SELLE ROYAL® A194 Freeway Fit Moderate Saddle |
| Seat Post | UNO® 31.6 mm, 300 mm |
| Pedals | Wellgo® MTB Version Pedals |

Manidae Performance in Winter

+

-

Manidae Winter Care: How Should I Handle My eMTB?

It's getting colder outside, so it's important to know how to care for your e-bike in conditions like chilly weather or deep snow. If you take care of it properly, your e-bike will serve you well for many years, maintaining both its performance in the winter and its stunning appearance in the spring.

Keep Your Battery Away from Extreme Cold

The battery is the most vital component of any e-bike. Batteries for electric bikes like the Manidae should not be exposed to extreme cold or damp conditions, as this shortens their lifespan and significantly reduces their capacity and efficiency below 5 degrees Celsius. If your e-bike has a removable battery, you can bring it inside when you're not riding and keep it somewhere warm, dry, and secure. Moving the entire bike to a dry place away from low temperatures will also help you preserve the battery's performance if it isn't removable. E-bike batteries should not be charged in temperatures below 10 degrees Celsius.

Add More Lighting

A bicycle's lighting needs to be amped up in the winter due to the shorter days and low-visibility weather. Increased the amount of illumination will help you ride securely on unlit trails or in high-traffic areas when it's snowing at night.

Equipped with Vanpowers premium 750 lumens waterproof IPX5 headlight to ensure your safety during outdoor rides in the winter.

Clean Your e-Bike and Protect It Against Rust

Make sure to clean your e-bike frequently to protect its mechanical components. Your e-bike is more likely to rust during winter due to the melting snow as well as sand, gravel, and magnesium salt on road surfaces. Follow the Manidae's user manual and maximize its longevity by wiping it down regularly with a moist towel and lubricating the chain with a lubricant designed for bikes. To stop it from rusting, you can buy anti-rust products at your local auto store.

Use Skidproof Tires

To ride safely on slick snow and icy surfaces, switch to tires that are more suited for that type of terrain. The Manidae's Kenda® 26" x 4.0" fat tires help you get better traction on slippery terrain covered in snow and ice because they are made specifically for rougher conditions. Sharp objects like twigs and ice shards may sometimes end up on the road in snowy and rainy weather, but the Manidae's fat tires feature high resistance to puncturing and will provide superior protection on debris-ridden paths.

How to Ride Your e-Bike Safely in the Winter

Winter cycling conditions can be unpredictable and challenging. You should place a high priority on safety if you choose to ride a bike in the winter. Do not ride in extreme conditions such as storms and snow, and remember to bring gloves, a helmet, high-lumen lights, and luminous clothing. Hands that are exposed to air during a wintertime ride will freeze quickly. Try a pair of Vanpowers cycling gloves to make operating the brakes and gear shift easier in the cold.

To maintain stability, lowering your seat will help keep your feet closer to the ground. It's also best to be careful not to ride too fast on icy roads.

Finally, install mudguards to prevent snow, slush, and rain from splashing up onto your back and legs so you can stay dry.

To see how Manidae do throughout the winter, click here.

 

 
Influencer: Scott Hardesty
Model: Without Rear Rack
Color: Lead Foot Gray
"If you're seeking an adventure off the beaten path,this might be the ride for you"
Influencer: Lunar Lander Xplor
Model: Without Rear Rack
Color: Lead Foot Gray
"Manidae is specifically designed for those who love to explore the city and the countryside."
Influencer: Brian Unboxed
Model: Without Rear Rack
Color: Lead Foot Gray
"Front suspension absorbs a lot of bumps here and its motor is very quiet."
Influencer: Matty Active
Model: Without Rear Rack
Color: Lead Foot Gray
"I'm just gonna hit this little trail right here looks so fun...it's awesome to ride in snow."
Influencer: Andy Andre
Model: Without Rear Rack
Color: Lead Foot Gray
"People can cruise with ease and ride with more power. Manidae has both thumb throttle and pedal assist modes. Switch between systems on the fly, enjoying the ride your way."
Influencer: Russ Is Right
Model: With Rear Rack
Color: Lead Foot Gray
"The bike has been a lot of fun to ride. I was pleasantly sursprised at how much power the bike actually has."
Influencer: WOLFTICK VIDEOS
Model: Without Rear Rack
Color: Lead Foot Gray
"I like when they have a tail light built in. The fat tire e-bike seems pretty good."
Influencer: MotoCheez
Model: Without Rear Rack
Color: Lead Foot Gray
"Handles the rocks and sticks pretty good with these big tires and it has enough traction."
Influencer: Matty Active
Model: Without Rear Rack
Color: Lead Foot Gray
"You need the throttle with as muchpower as this e-bike has with just a pedal assist alone. That looks pretty cool."
Influencer: MasFace
Model: Without Rear Rack
Color: Lead Foot Gray
"This e-bike is another one that you can take off-road and you can take it on-road."
What the Professionals Say
---
Awesome Ebike
This bike has been very enjoyable. A bit bigger seat would be more comfortable. I am really enjoying my electric bike!
Great deal.
I love this bike! It's so sturdy, reliable and comfortable! I don't have a car, I ride this bike everywhere every day. My friends say it's worth it
First one
I have only had this bike 3 days, but so far I love it.I did a test run on it today to see how long my commute would take, and also how long the school run would take... and it's comparable/(due to traffic) a lot faster than taking a car.
low price but good quality
This quality at this price has exceeded my expectations, and it will definitely become more and more popular
Best E-bike I've ever rode
I am Blohmtreezy and I Fully Endorse this message
See the Manidae on the streets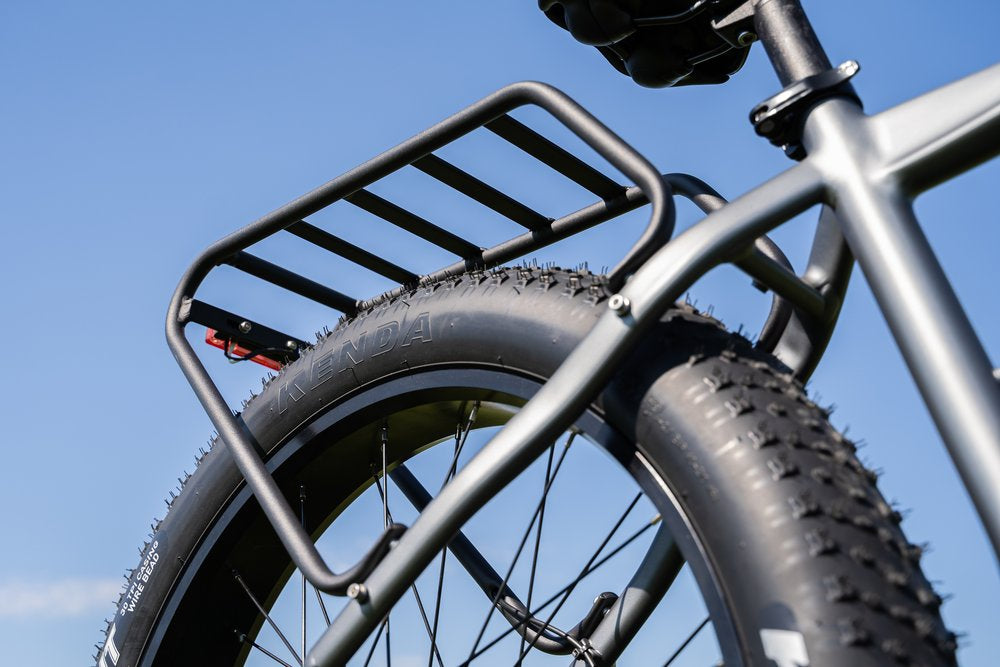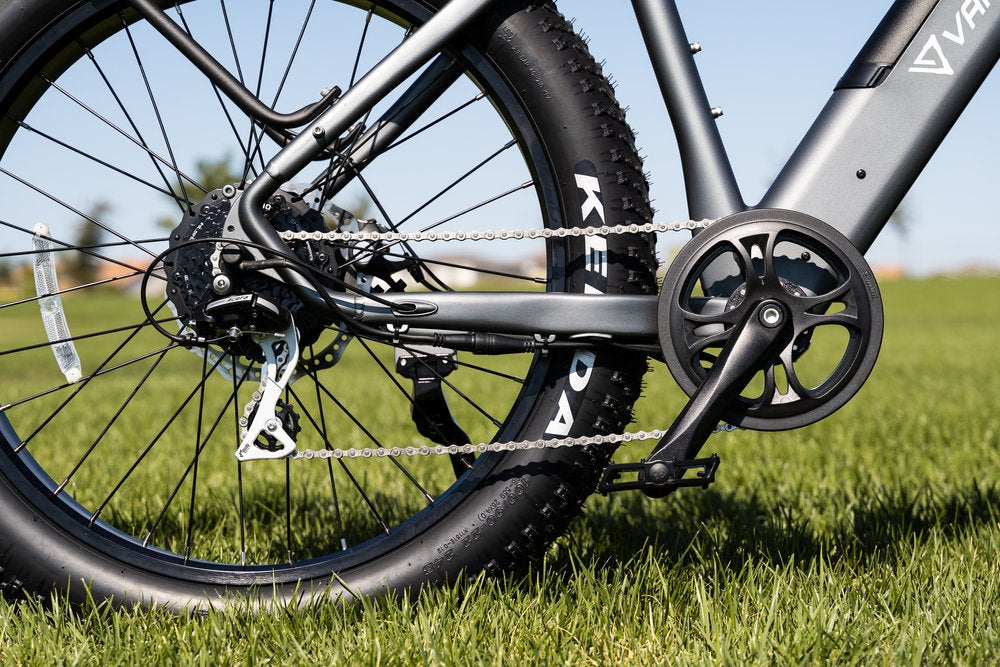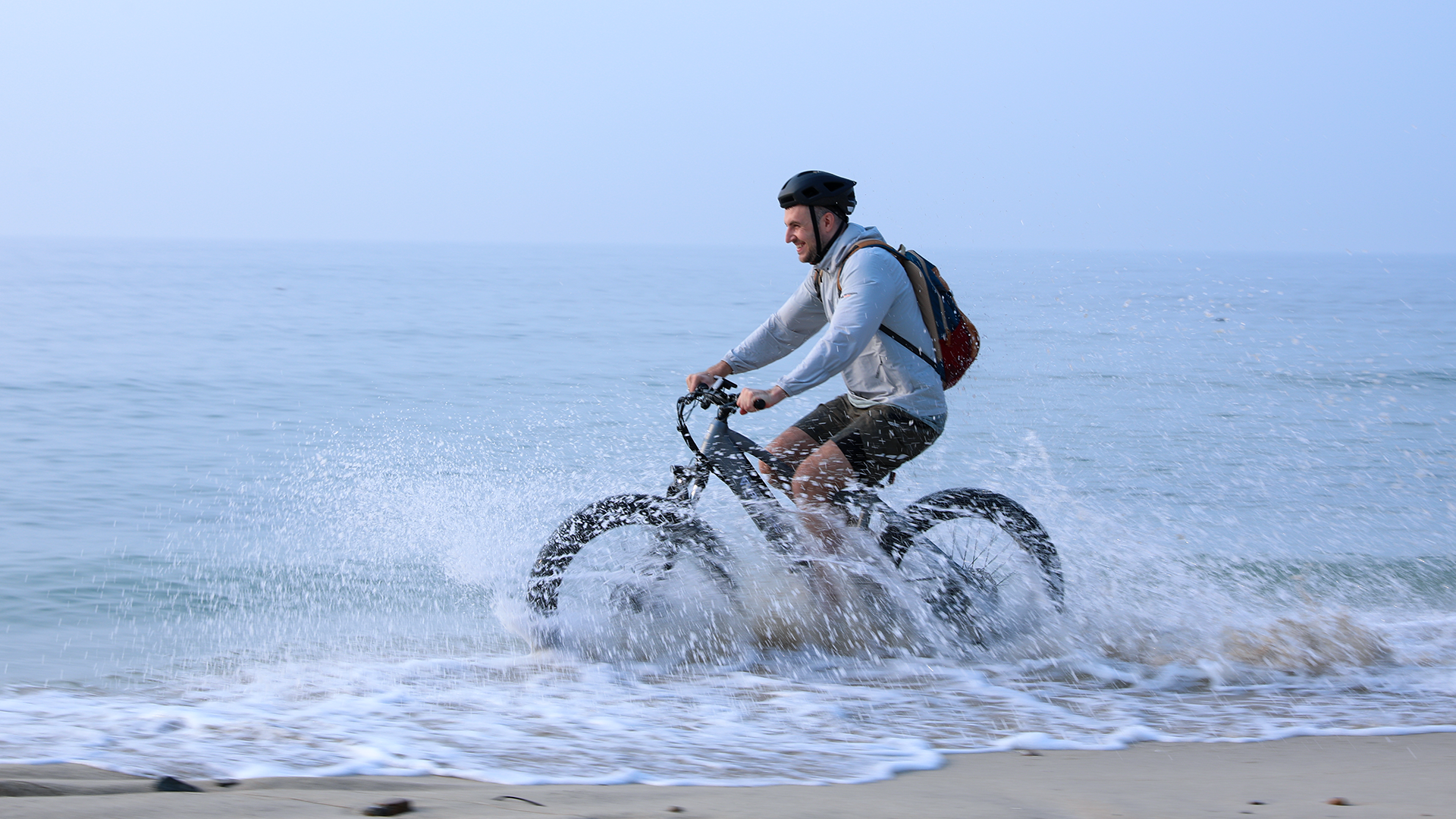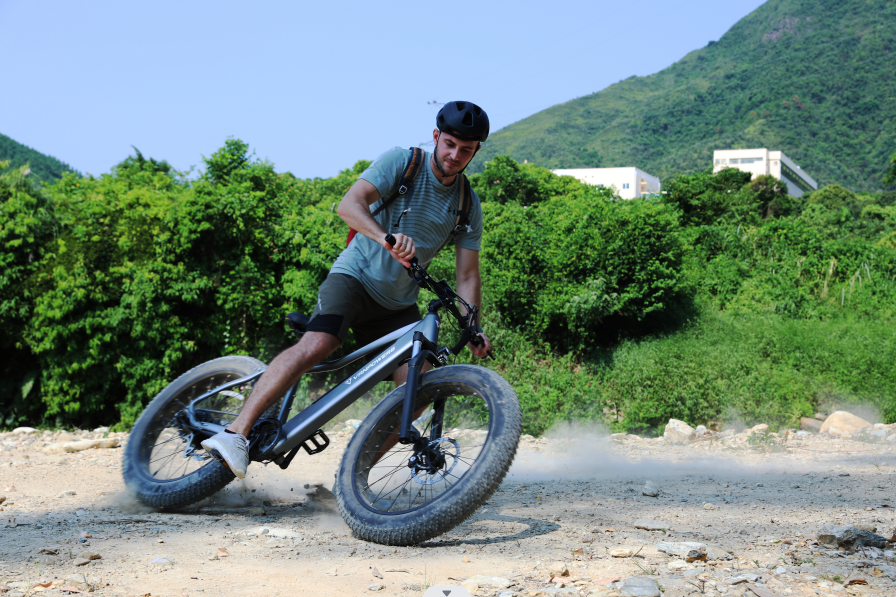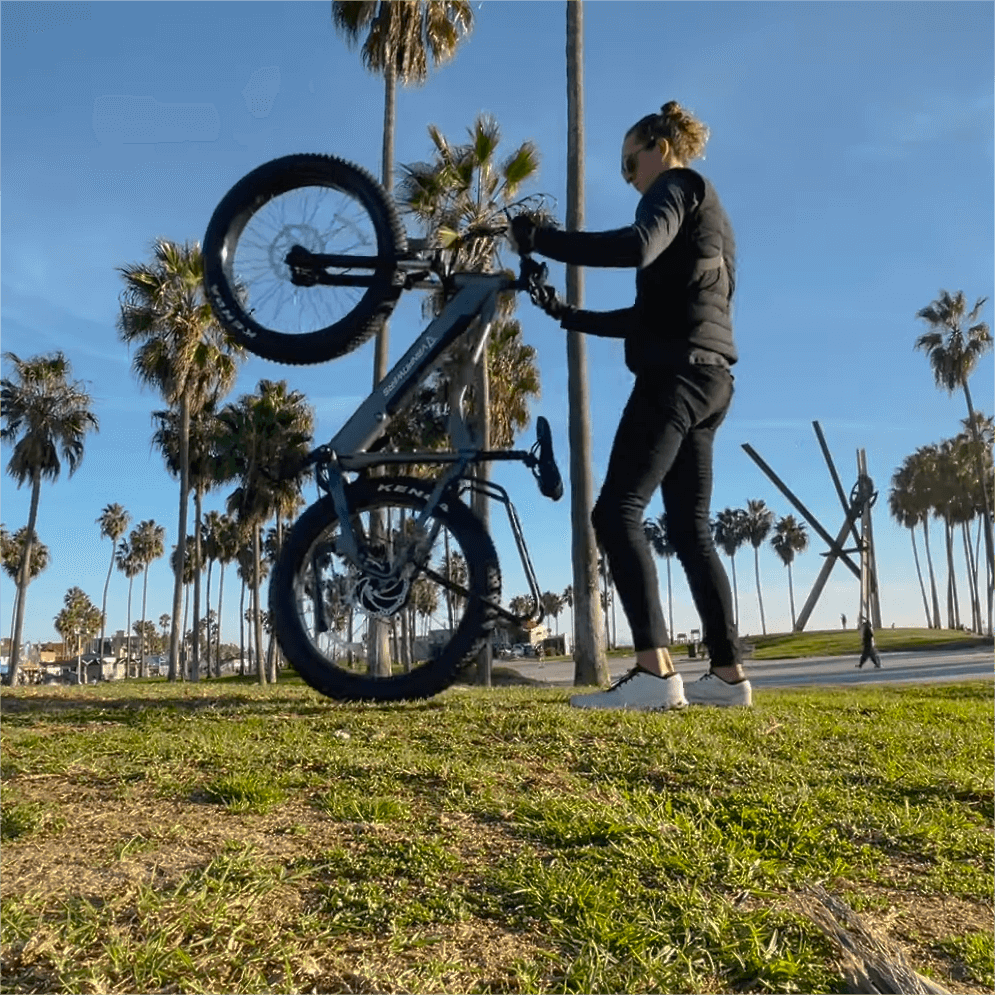 Choosing a selection results in a full page refresh.
Press the space key then arrow keys to make a selection.
Shipping Calculated At Checkout
Subtotal