UrbanGlide-Pro
Sleek, versatile, and comfortable urban eBike to match your unique flair
Rider Heights
5′7″-6′3″
Rider Heights
5′1″-5′9″
Lightning-fast&Free Shipping

Delivered within 3-7 working days

Hassle-free Payment

Up to 24-month installments supported

Up to 6-Year Warranty

A total of 25 parts covered

14h/7 Online Service

Multi-channel customer service network
Design & Aesthetics
Sleek and modern aesthetics, coupled with convenient step-through design and seamless welding frame, make it the ultimate choice for riders who demand both performance and style.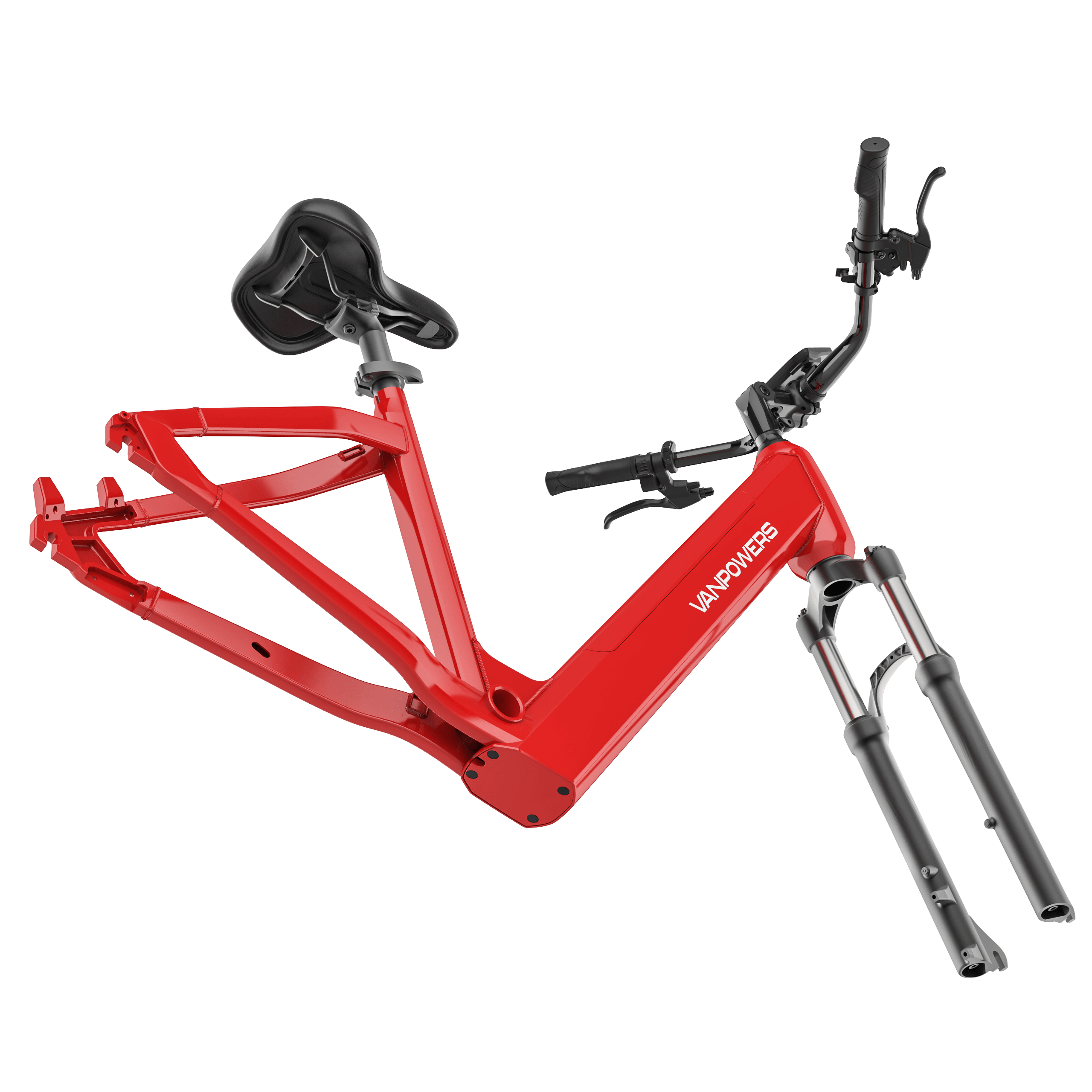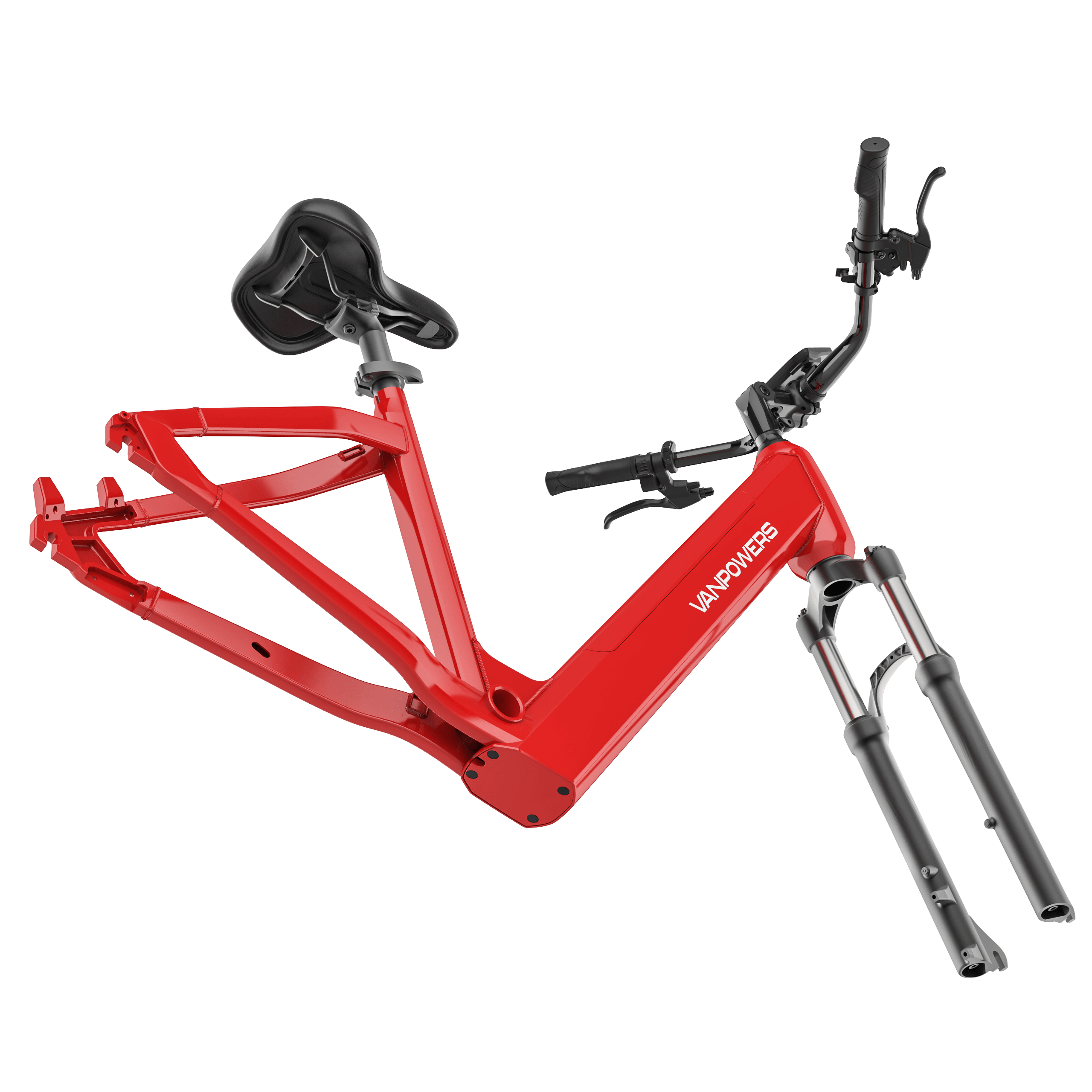 Battery Capacity & Long Range
Conquer the city with ease on our UrbanGlide-Pro, boasting a 690WH UL certified battery with LG cells and 70miles range for an unparalleled riding experience that takes you further and safer than ever before.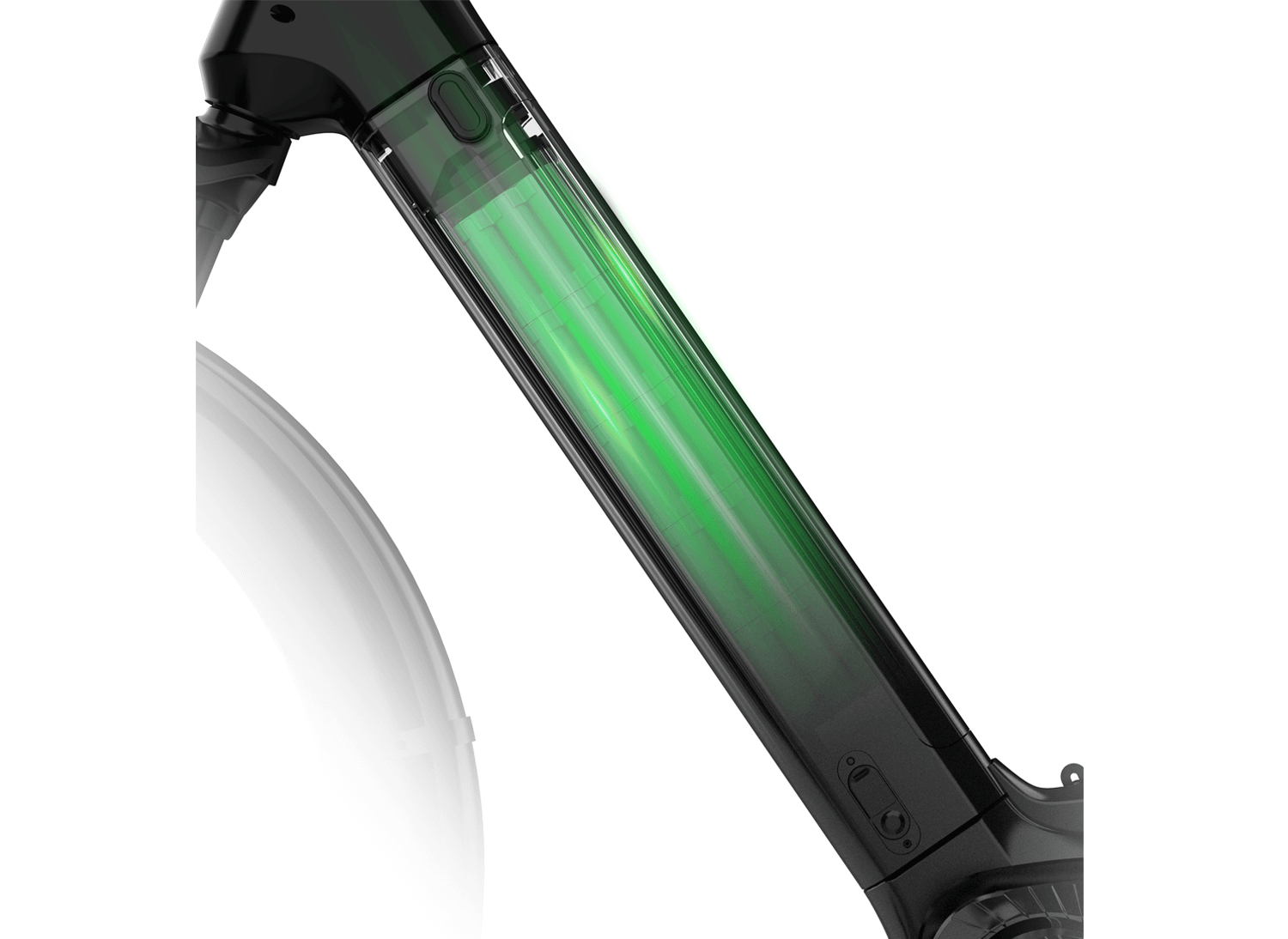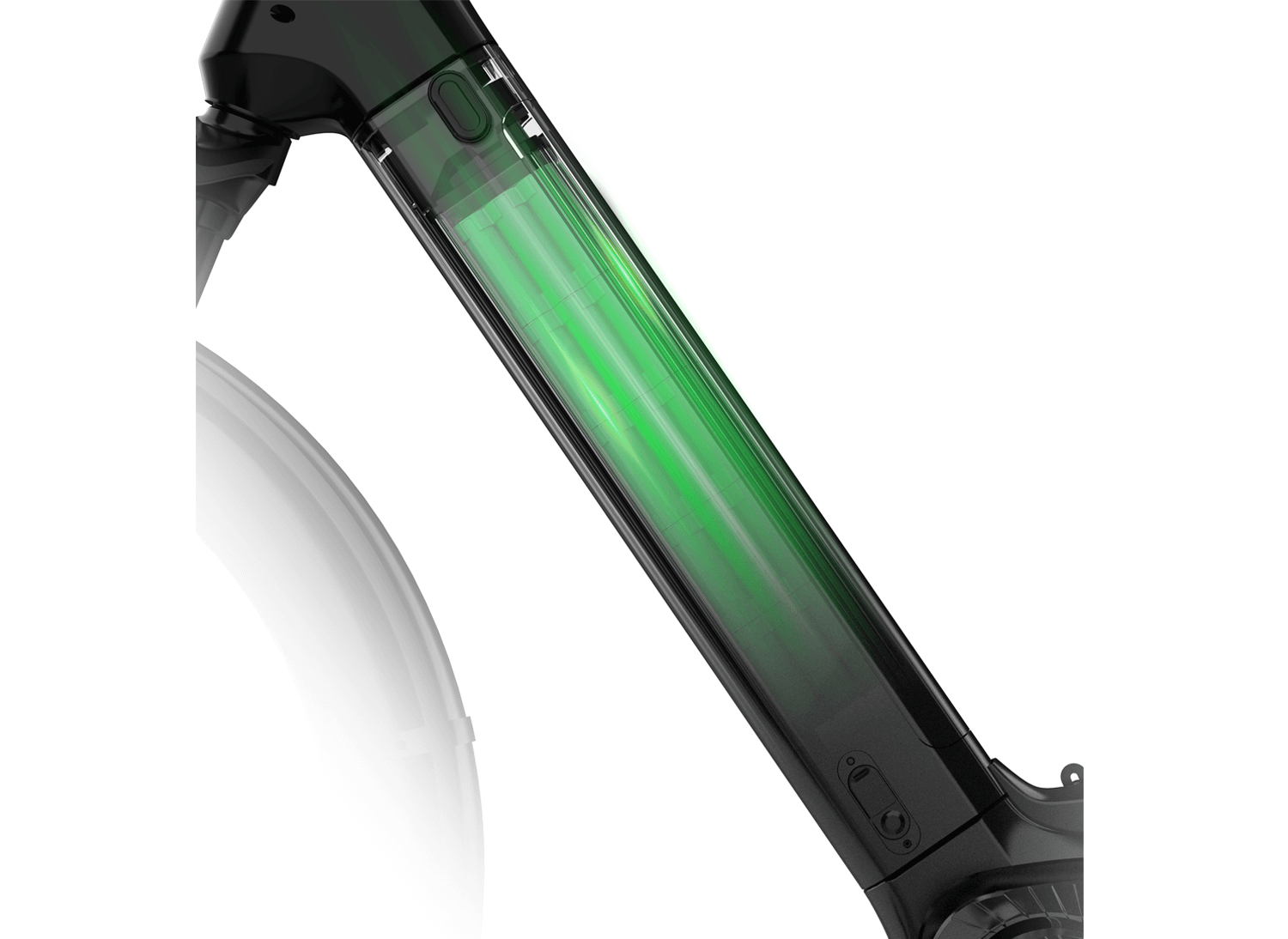 Smooth & Powerful Handling
Equipped with a 500W high-speed brushless hub motor, a torque sensor and a throttle, UrbanGlide-Pro delivers well-balanced yet powerful acceleration, aiming to provide an energetic and slient ride every time.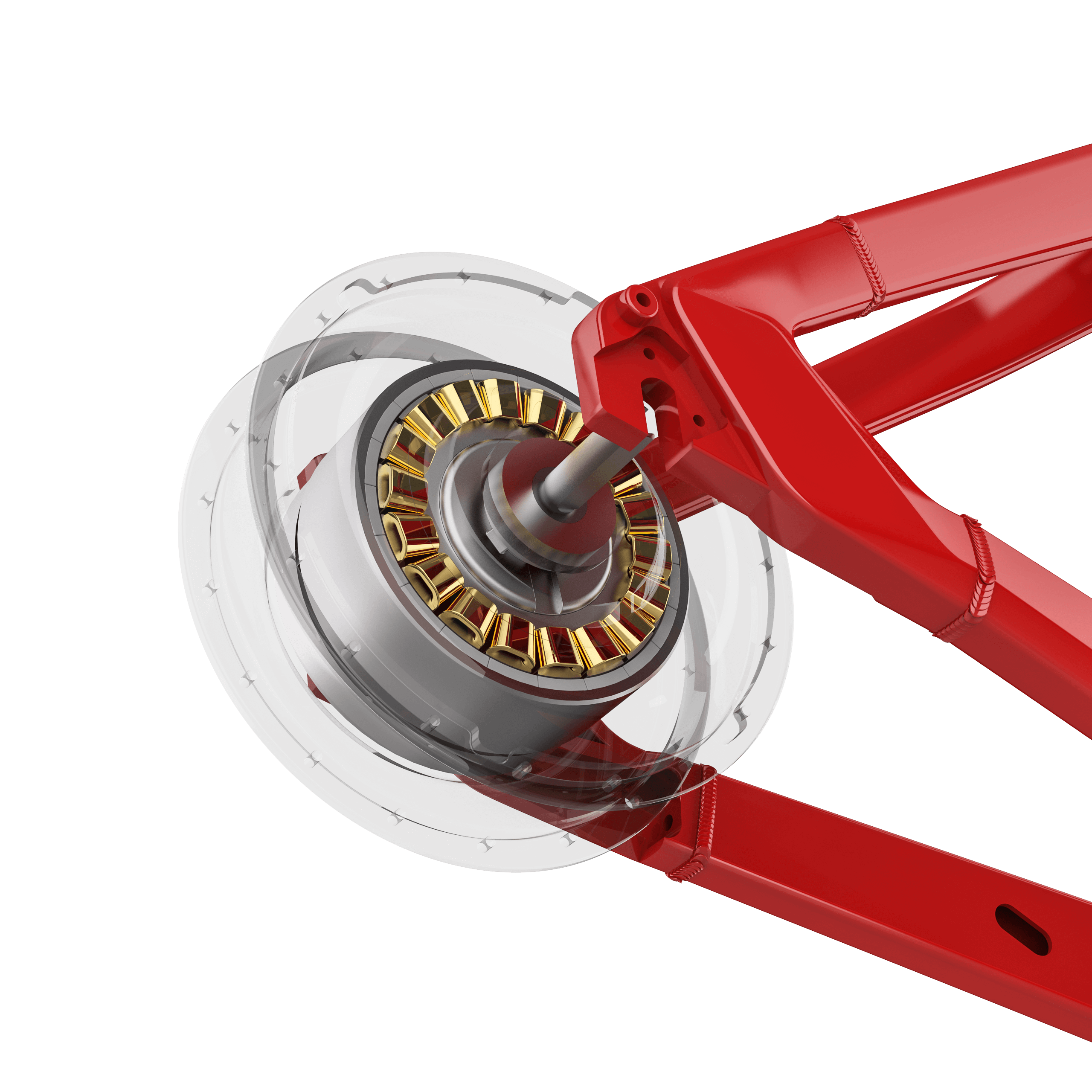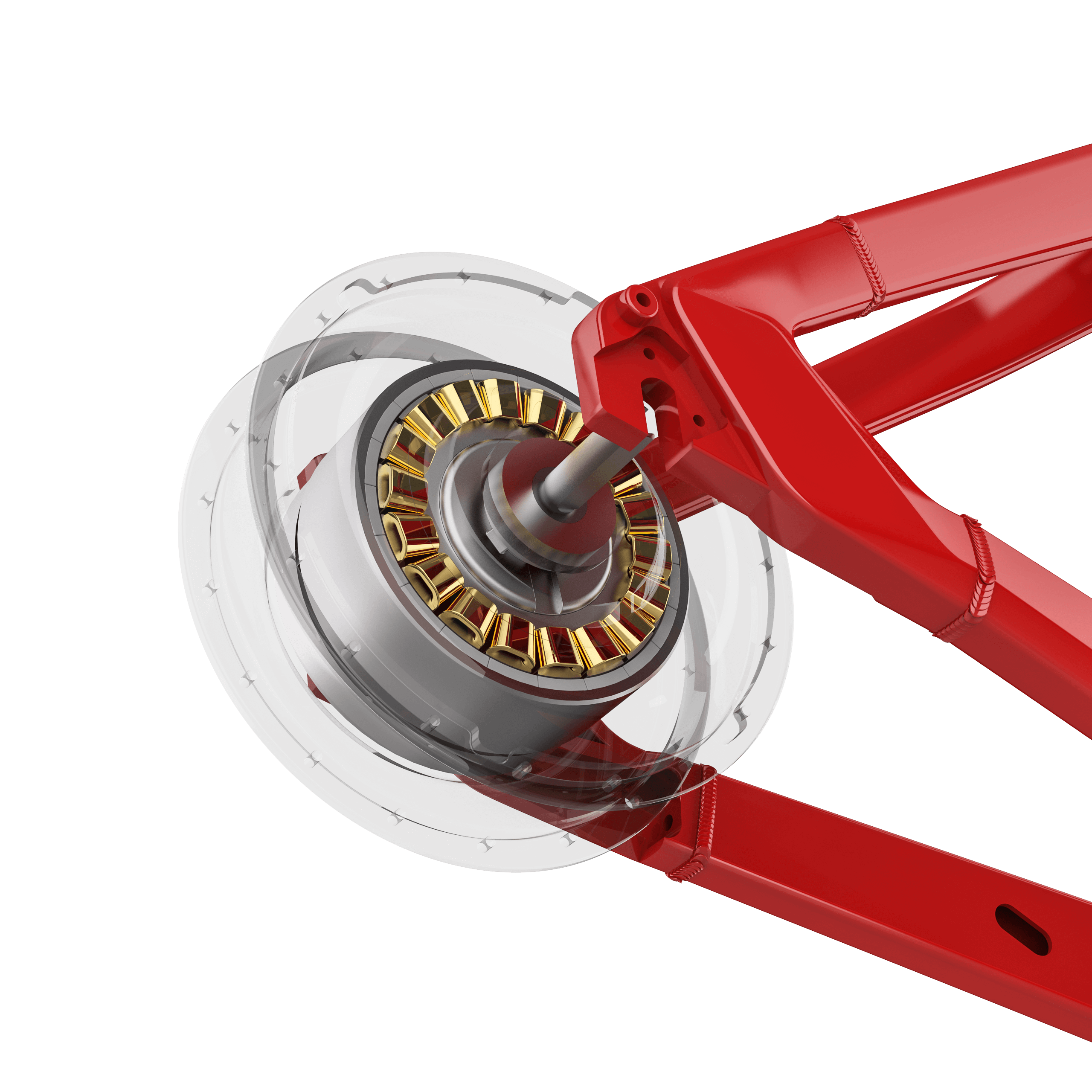 Comfortable Riding Experience
Designed with an 80mm travel hydraulic suspension fork and 30mm travel suspension seat post, and coupled with hydraulic disc break, UrbanGlide-Pro endeavors to create a smooth and enjoyable ride for your trip.
User-friendly Interface
Enhance your ride with an intelligent interactive APP that tracks every ride you take and monitors the condition of your e-bike in real-time, helping you get an optimal cycling experience.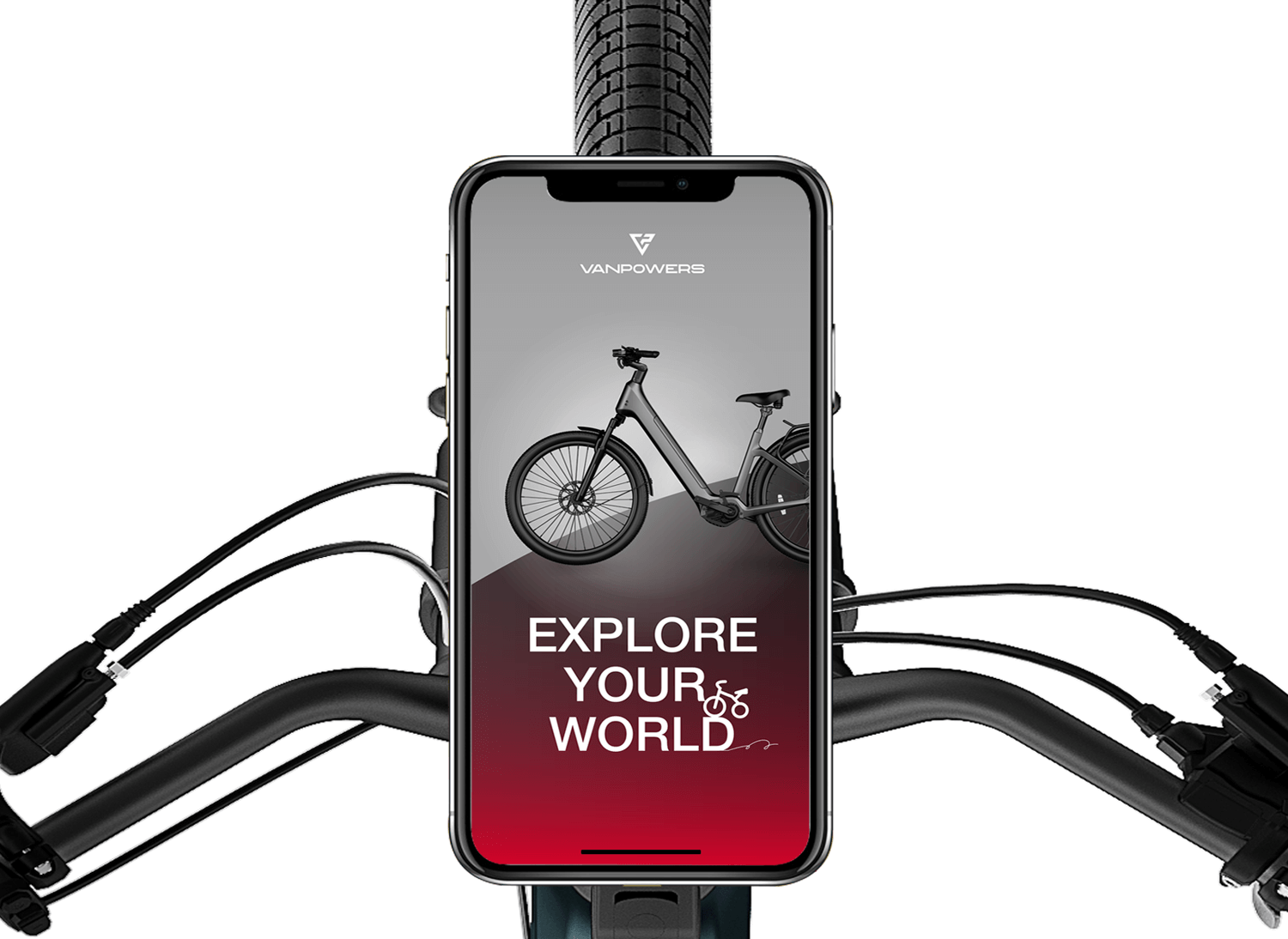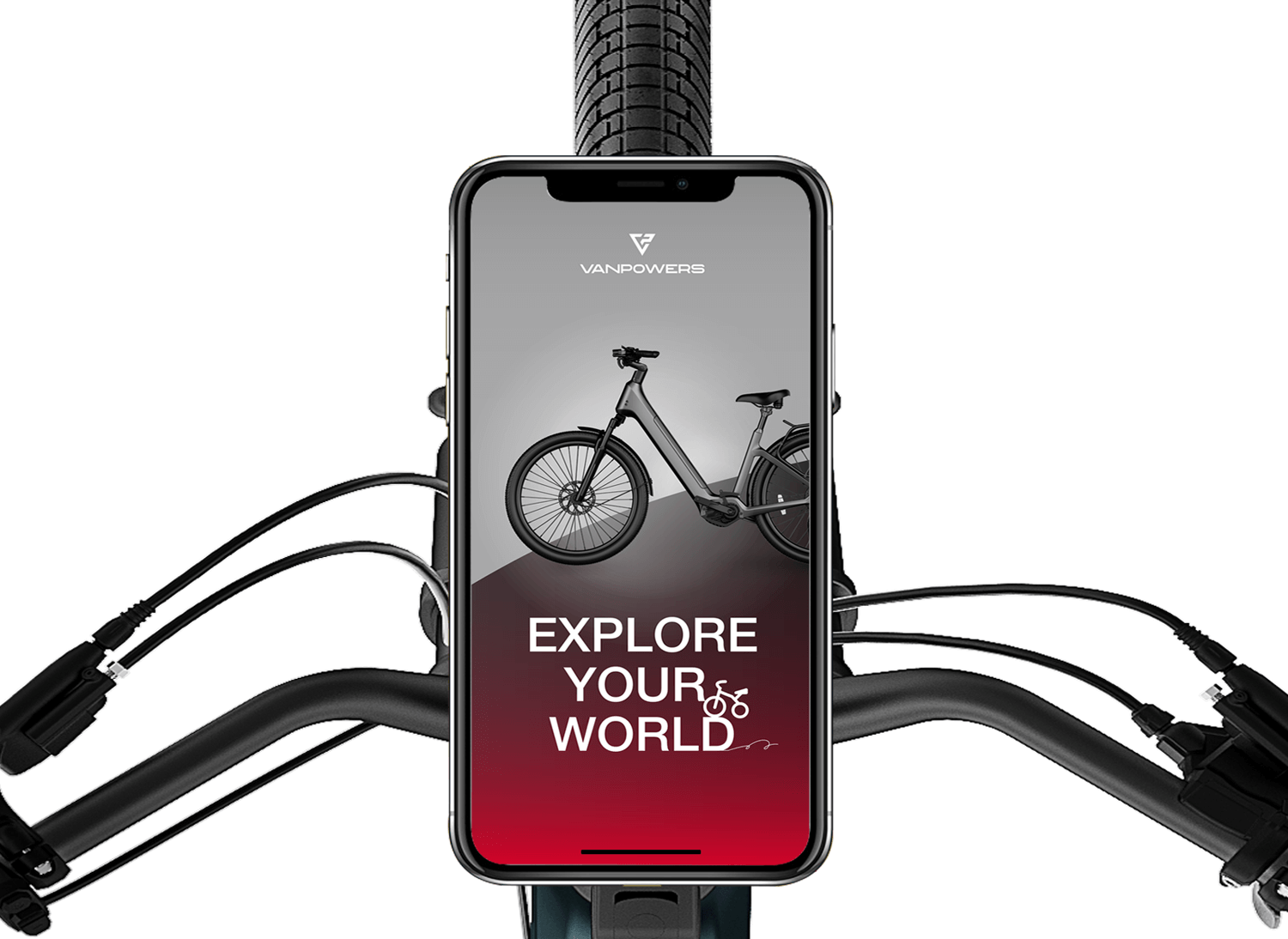 Multi-functional Usability
Our versatile bike boasts a full suite of accessories from a 25kg capacity rear rack, braking tail light, to fenders and etc. You can easily carry your belongings, stay safe on the road, and ride comfortably in any weather condition.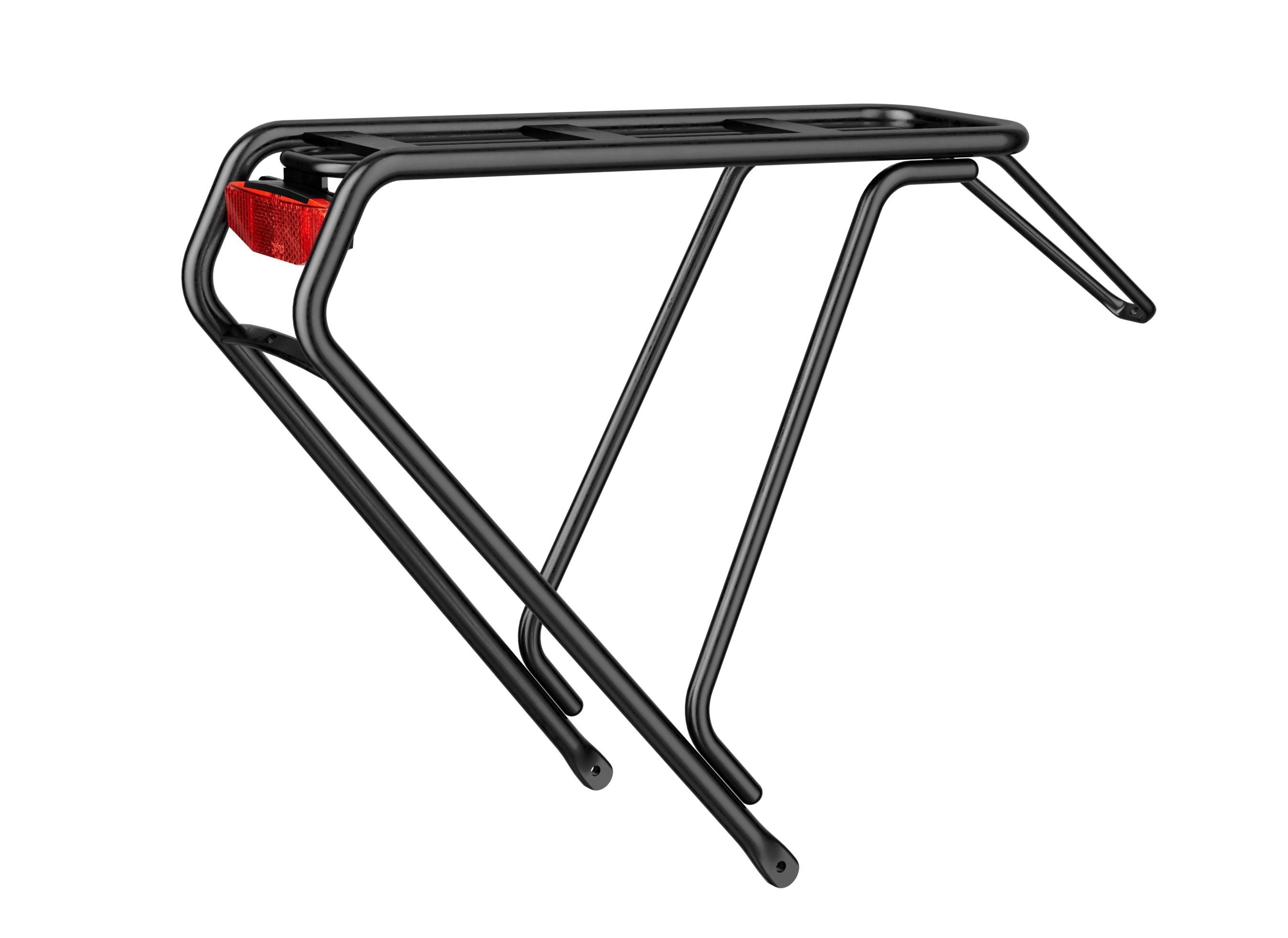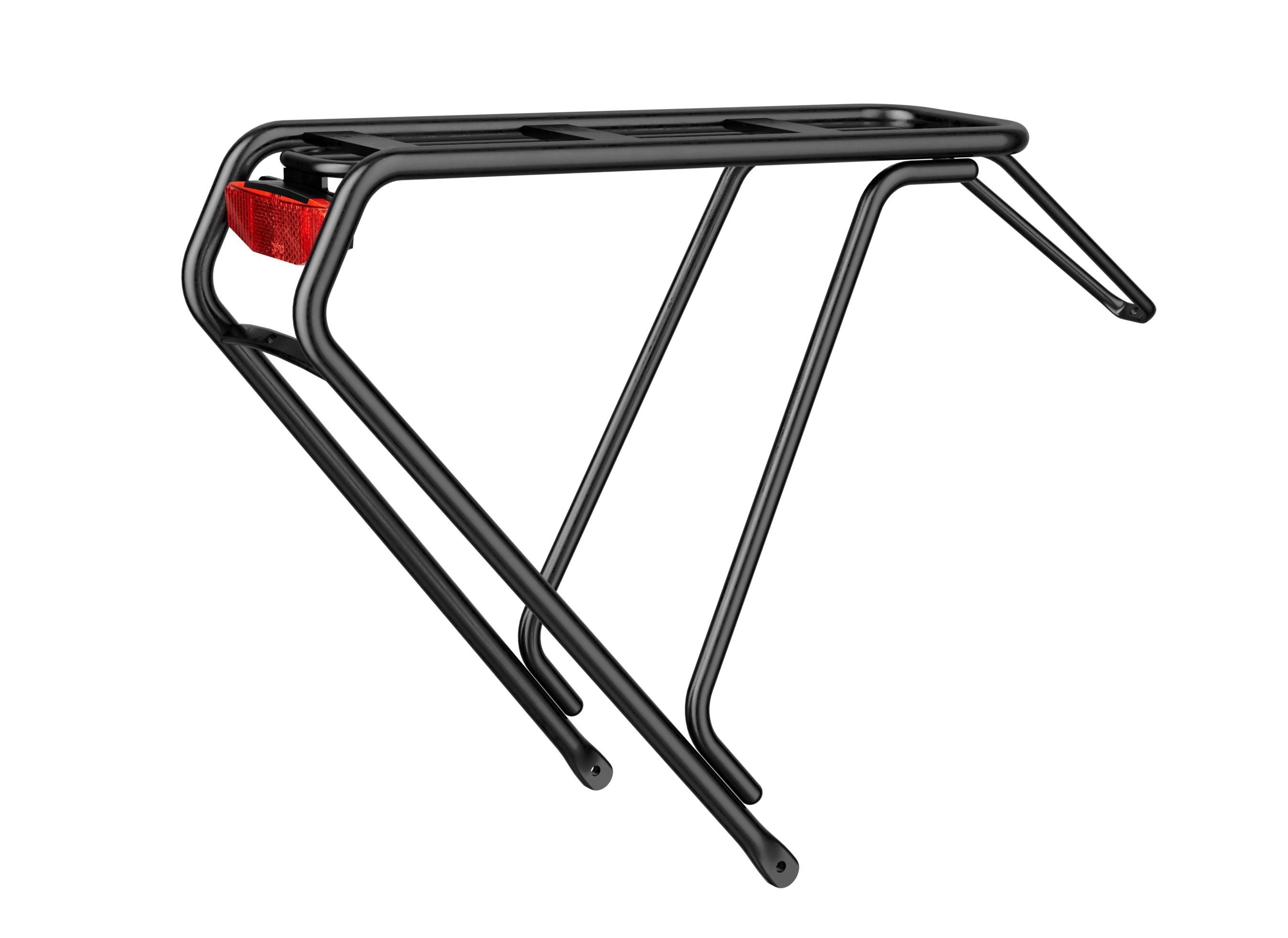 Details Highlight
Click a number to see corresponding information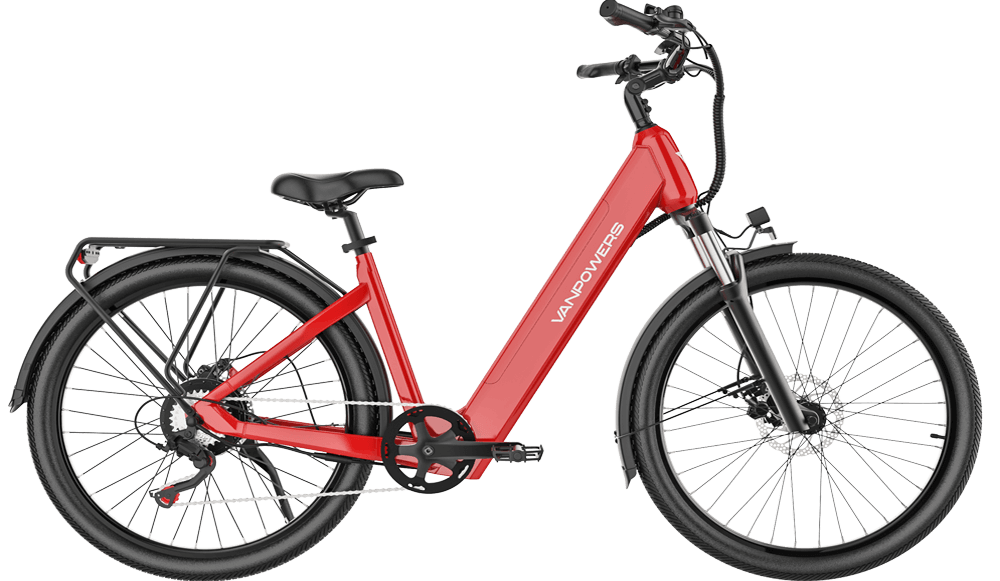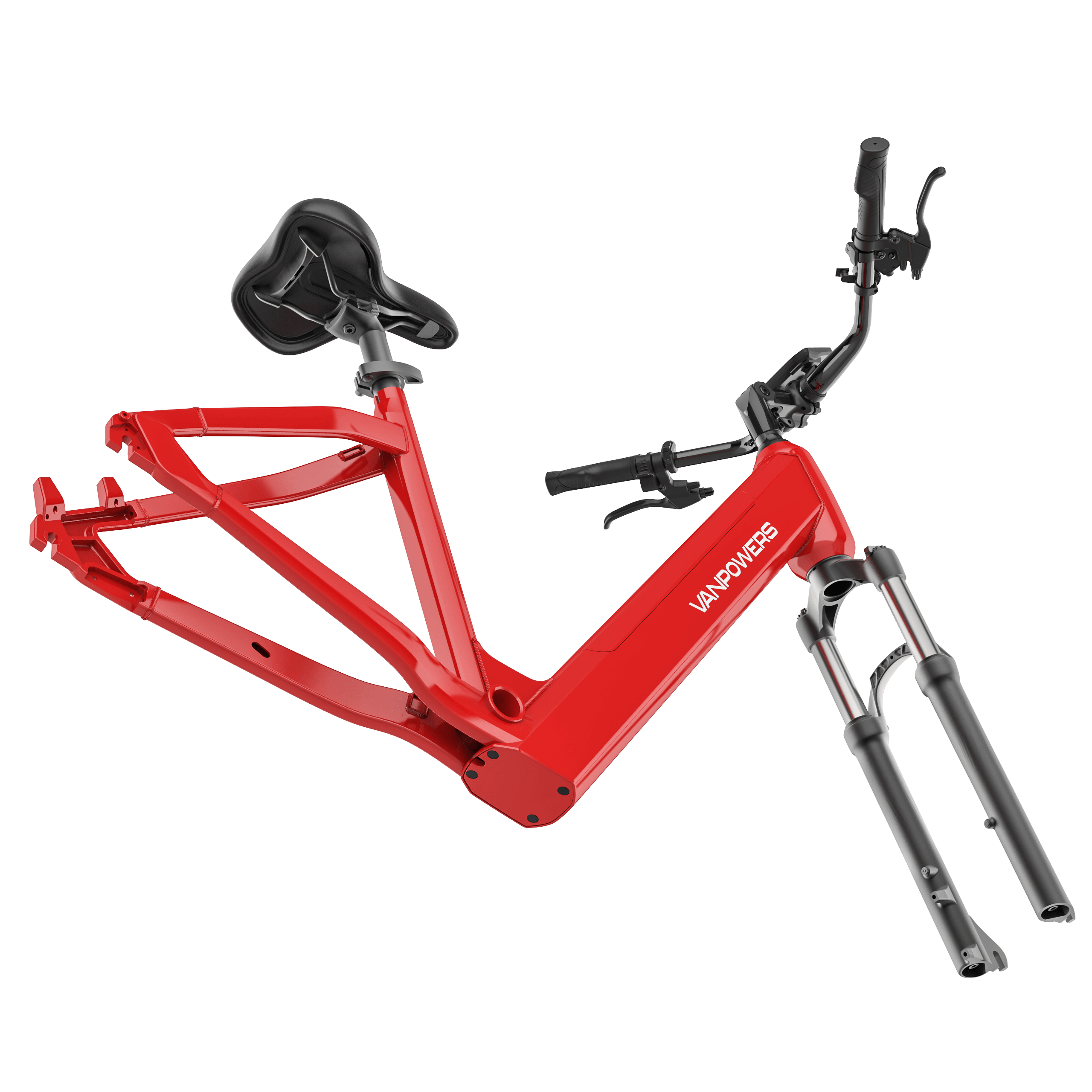 Step-through frame
Industry-leading 380mm low step point makes it easy to hop on and off for riders of all ages and sizes.
Hydraulic Suspension Fork
Zoom® 80mm travel hydraulic suspension fork helps absorb shock and impact when you ride on uneven terrain, providing a smoother ride and reduce jarring and vibrations.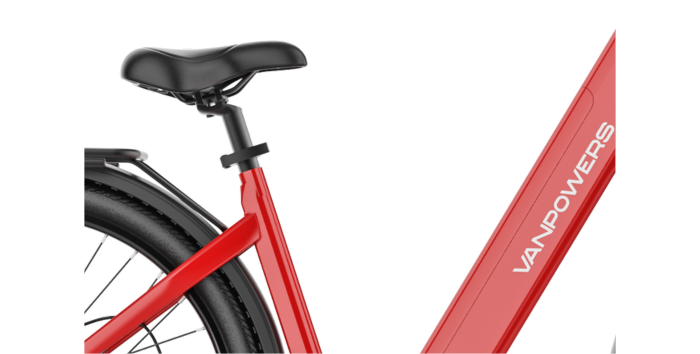 Suspension Seat Post
Zoom® 30mm travel suspension seat post helps reduce vibrations and make the ride smoother and more comfortable.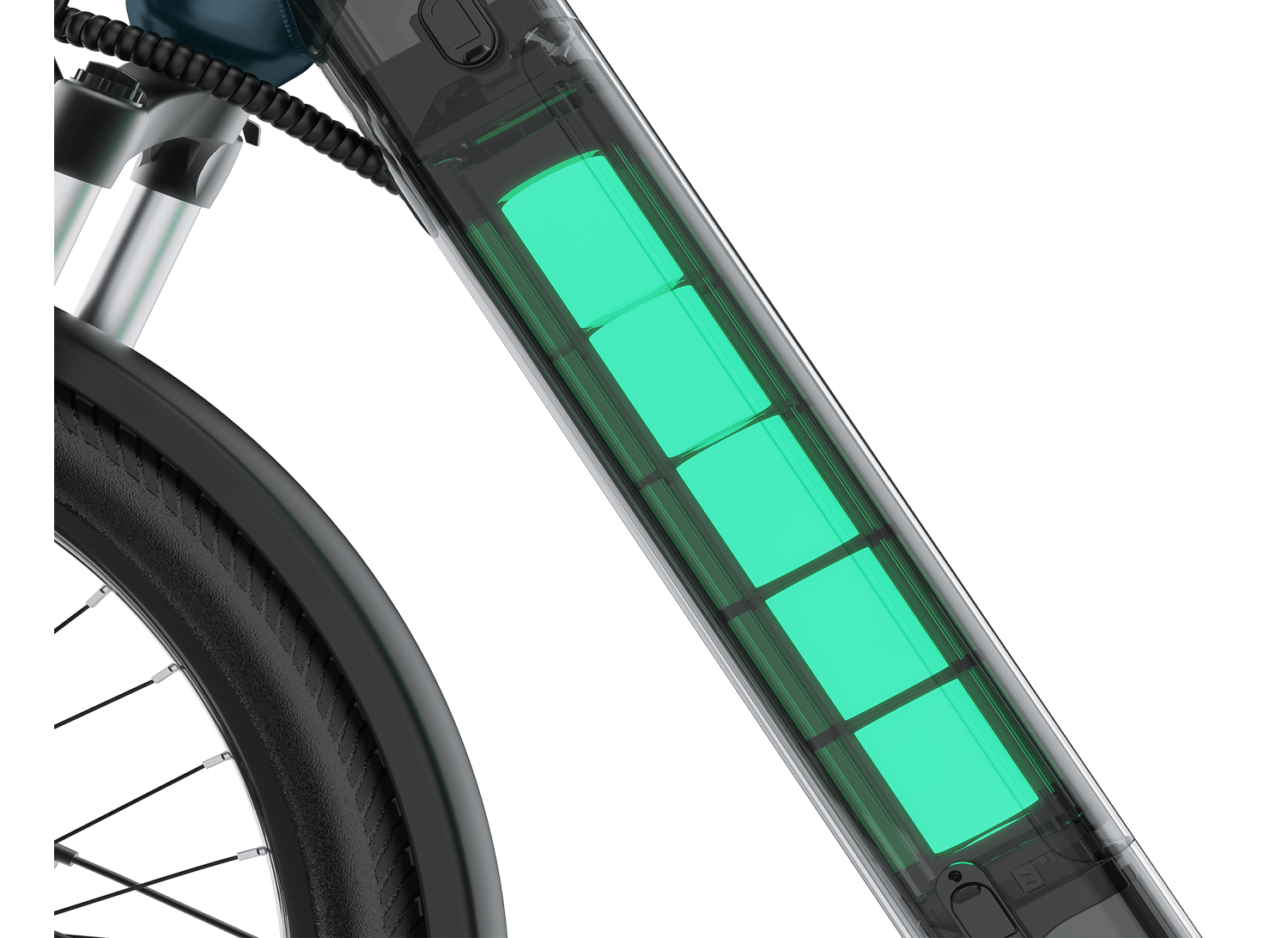 Integrated battery
690WH LG Cells Battery is smoothly incorporated into the top of the downtube to create a streamlined look and provides an impressive 70 miles of range.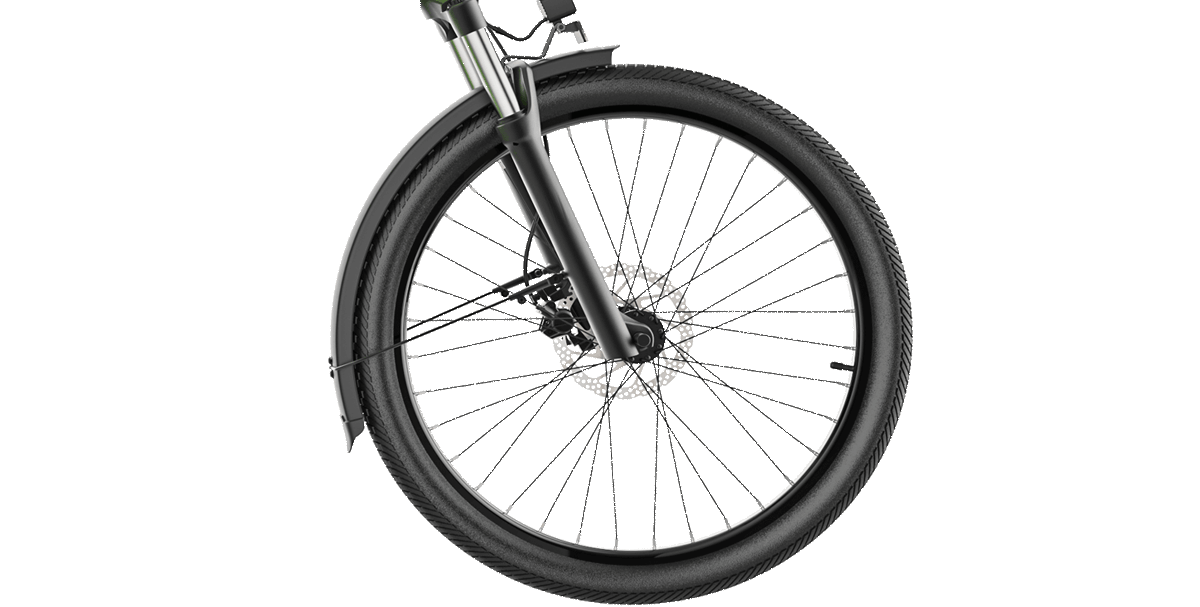 Wheelset and Tires
Customized 27.5" aluminum wheelset with Kenda® 2.2" low-resistance city tires provide the perfect balance of cushion and grip, resulting in an exceptionally comfortable ride.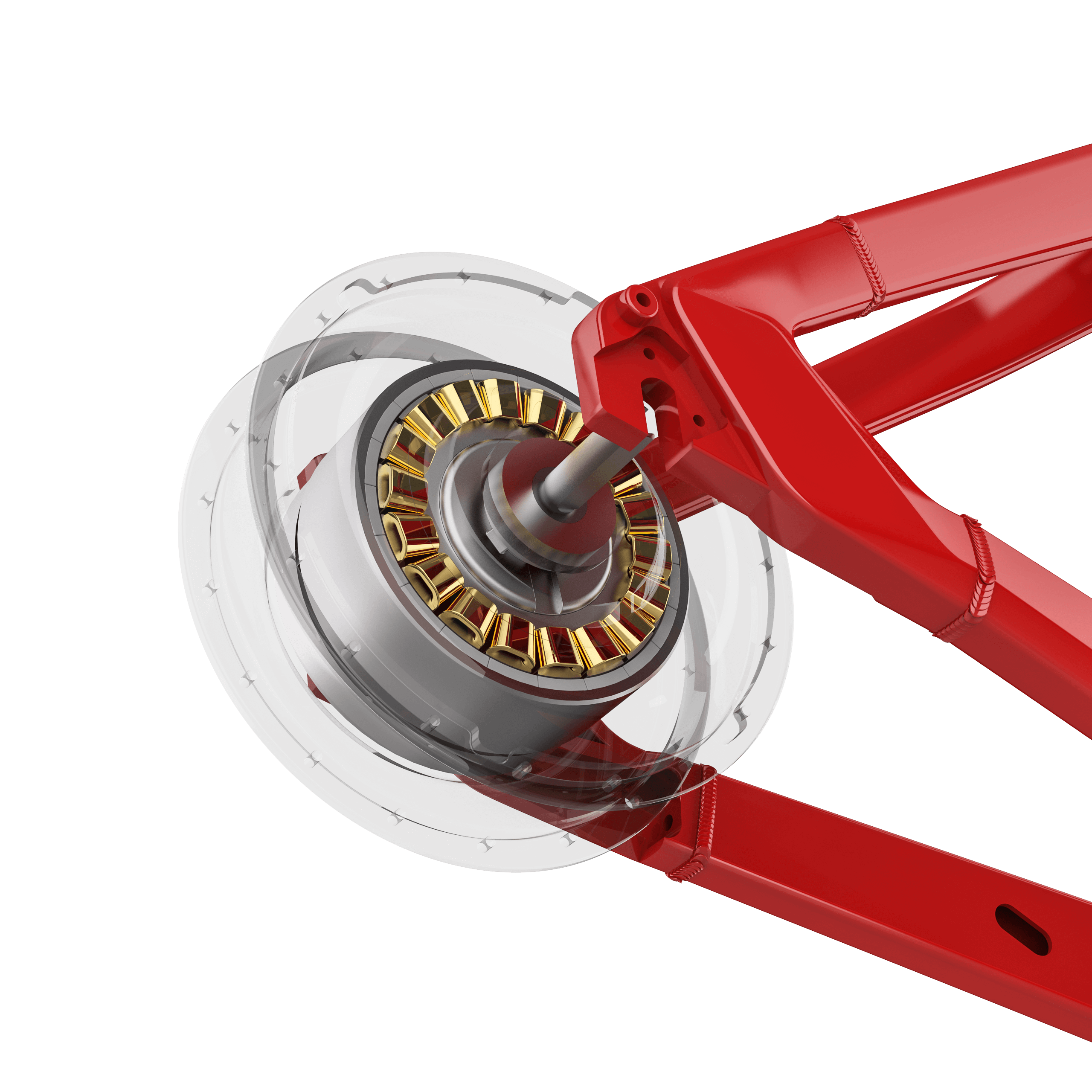 Drive system
500W high-speed brushless hub motor with a torque sensor, UrbanGlide-Pro delivers well-balanced yet powerful acceleration.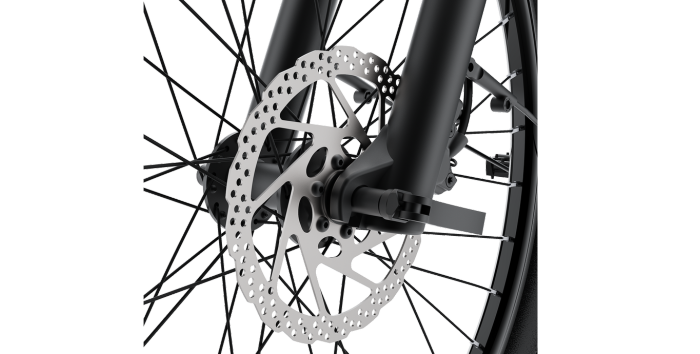 Hydraulic Disc Brake
180mm Rotors Hydraulic disc brake ensures responsive stopping power for a secure riding experience.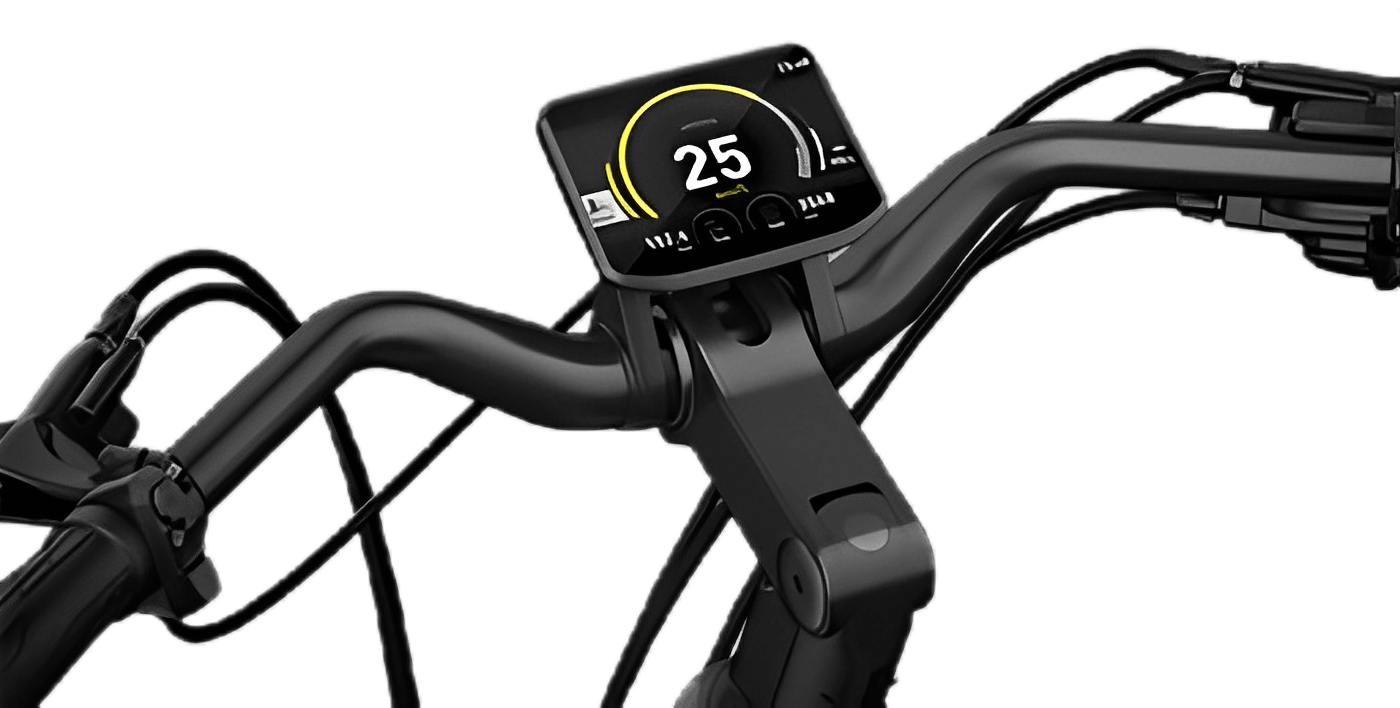 Adjustable stem & Display
Ergonomically designed all-aluminum alloy handle with 0-60 degrees adjustable stem. 3.5-inch full color TFT-LCD display provide a user-friendly interface and a wide range of cycling information presentation.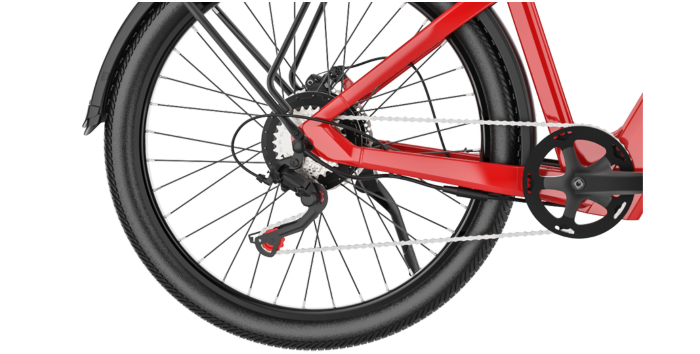 Derailleur and transmission
Microshift® RD-M26L 8-Speed derailleur gear set, providing optimal gear shifting and versatility on any terrain.
Parameter

Pro

Color
Remy Green/Lava Red/Zircon Gray

Frame Size
S/L
Weight
70.55 lbs./32 kg
Motor
500W High-Speed Brushless Hub Motor
Sensor
Torque Sensor
Range
65-70 miles
Mode
Pedal-Assist/Throttle
Rear Derailleur
Microshift® RD-M26L
8-Speed
Brake
Hydraulic Disc Brake,
180mm Rotors
Stem
Zoom® Adjustable Stem,
90mm, 0-90 degree
Seat Post
Zoom® Suspension Seat
Post, 30mm Travel, with Quick
Release Clamp
Swipe right for more parameters
@MANSHED ‧ 93.3K subscribers ‧ 146 videos
Model: Pro
Color: Remy Green
The Vanpowers UrbanGlide electric bike provides a tremendous riding experience. I love the incredible features including the amazing display!
@ElectricVehicleSpace ‧ 12.6K subscribers ‧ 412 videos
Model: Pro
Color: Remy Green
Low span design, torque sensor, extra large display and more, the powerful features make you the fastest rider on the crowded roads
@HalfChrom ‧ 53.6K subscribers ‧ 734 videos
Model: Pro
Color: Remy Green
Its powerful 500W motor will allow you to easily climb 20° slopes at up to 20mph
@masface6 ‧ 1540K subscribers ‧ 1624 videos
Model: Pro
Color: Remy Green
This super smooth E-Bike is designed for the urban use! With a top speed of 20 mph, this ebike is perfect for exploring the city and going 65 to 70 miles on the UrbanGlide is never a boring experience!
@MonkeyWrenchMike ‧ 44K subscribers ‧ 489 videos
Model: Pro
Color: Zircon Gray
It packs a punch with its impressive power, gives you a super comfy ride, and handles off-road adventures like a boss
@outliersoverland ‧ 110K subscribers ‧ 978 videos
Model: Pro
Color: Zircon Gray
When it comes to ebikes, it's not easy to find a bike that brings the perfect blend of power, comfort, and off-road capabilities. The Vanpowers Urban Glide is one of those rare gems that ticks all the boxes
@Roadside Rescue ‧ 114K subscribers ‧ 529 videos
Model: Pro
Color: Zircon Gray
I tried FIXING a STRANDED CAR on a Bicycle. | Vanpowers UrbanGlide - Pro Review
What the Professionals Say
---
Love vanpowers!
The Urban Glide Pro is awesome! Had a little hiccup during setup
(I accidentally connected the wires incorrectly, which caused the
display not to light up), but the Vanpowers customer service was super patient
and got me back on track. Been cruising on the Urban Glide Pro
for around 50 clicks now, and it's totally nailing it!
Choosing vanpowers won't regret it
Got my Urban Glide Pro around a week back. Putting it together was a piece of cake, and all the parts came in one piece. I've taken it out for a spin a bunch of times, and no glitches so far. Vanpowers crew is seriously top-notch – they're quick to reply and always lend a hand whenever I'm unsure about something.
Vanpowers is trustworthy
One reason I went with the Urban Glide Pro was its tough rear rack – just what I needed for my toolbox. Super handy and I'm totally digging it!
Choosing a selection results in a full page refresh.
Press the space key then arrow keys to make a selection.
Shipping Calculated At Checkout
Subtotal