City Vanture
Fast, Stylish, Low Maintenance Urban eBike for Your Style
Assemble yourself
Pre-assemble
+ $50
Lightning-fast&Free Shipping

Delivered within 3-7 working days

Hassle-free Payment

Up to 24-month installments supported

Up to 6-Year Warranty

A total of 25 parts covered

14h/7 Online Service

Multi-channel customer service network
Light on its feet and perfectly crafted for urban riding, the City Vanture meets your every need!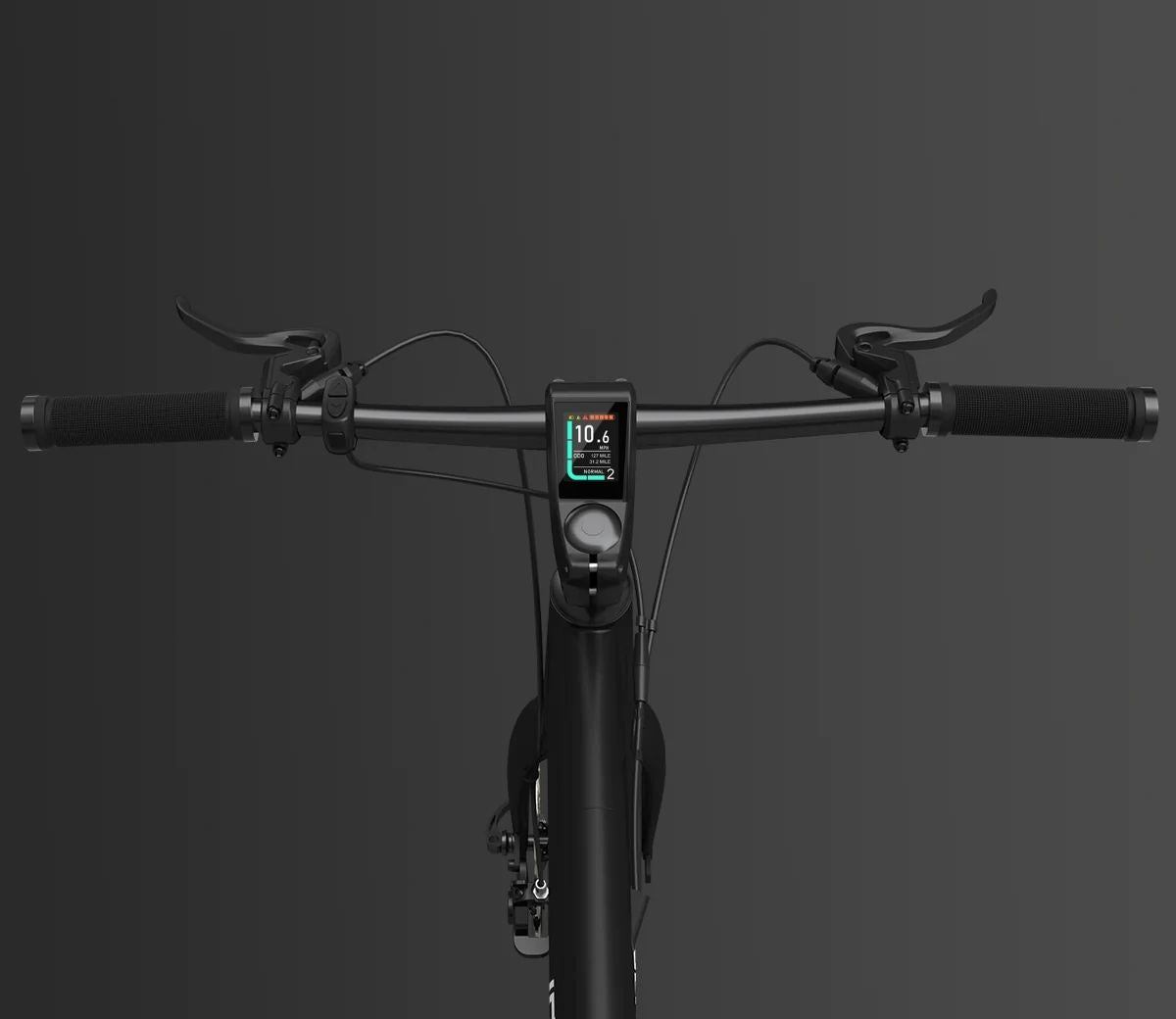 IP66 Waterproof TFT Colored LCD Display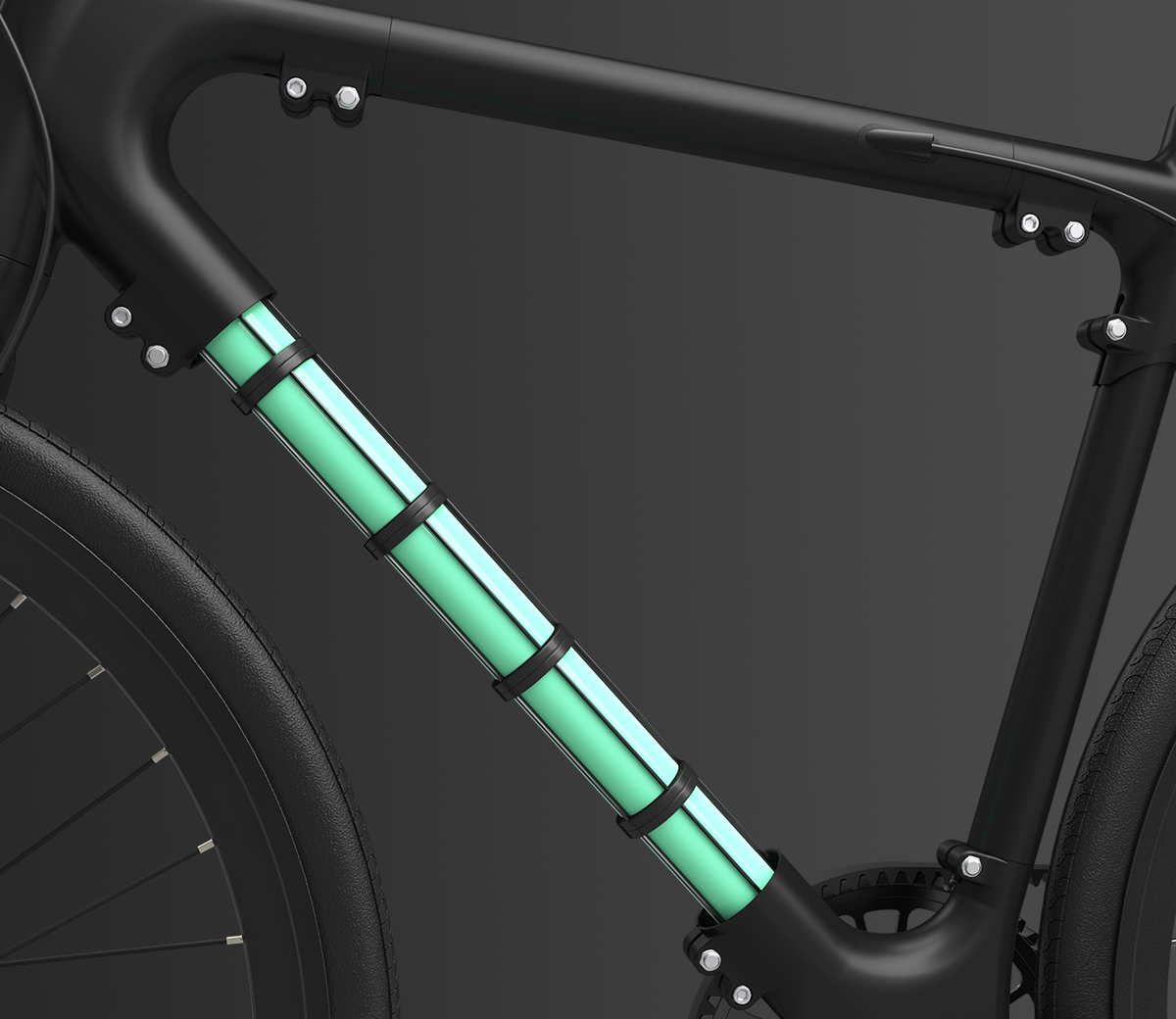 Invisible Downtube Battery
Tenon-and-Mortise Frame Design
No more rusted chains. No more sweating. The City Vanture provides comfortable and easy riding with each and every pedal.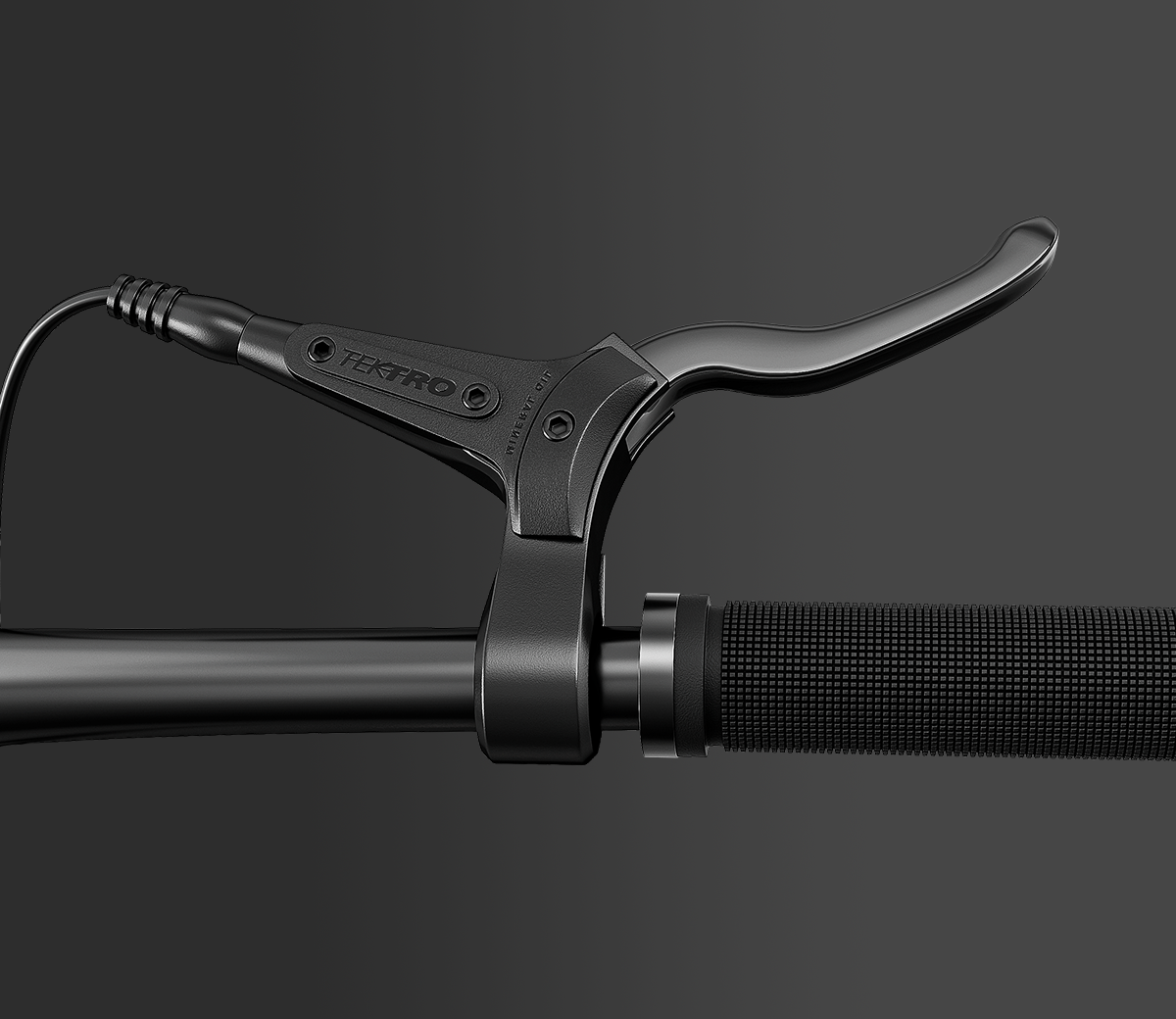 Tektro® Hydraulic Disc Brakes
All-in-One Motor, Sensor, and Controller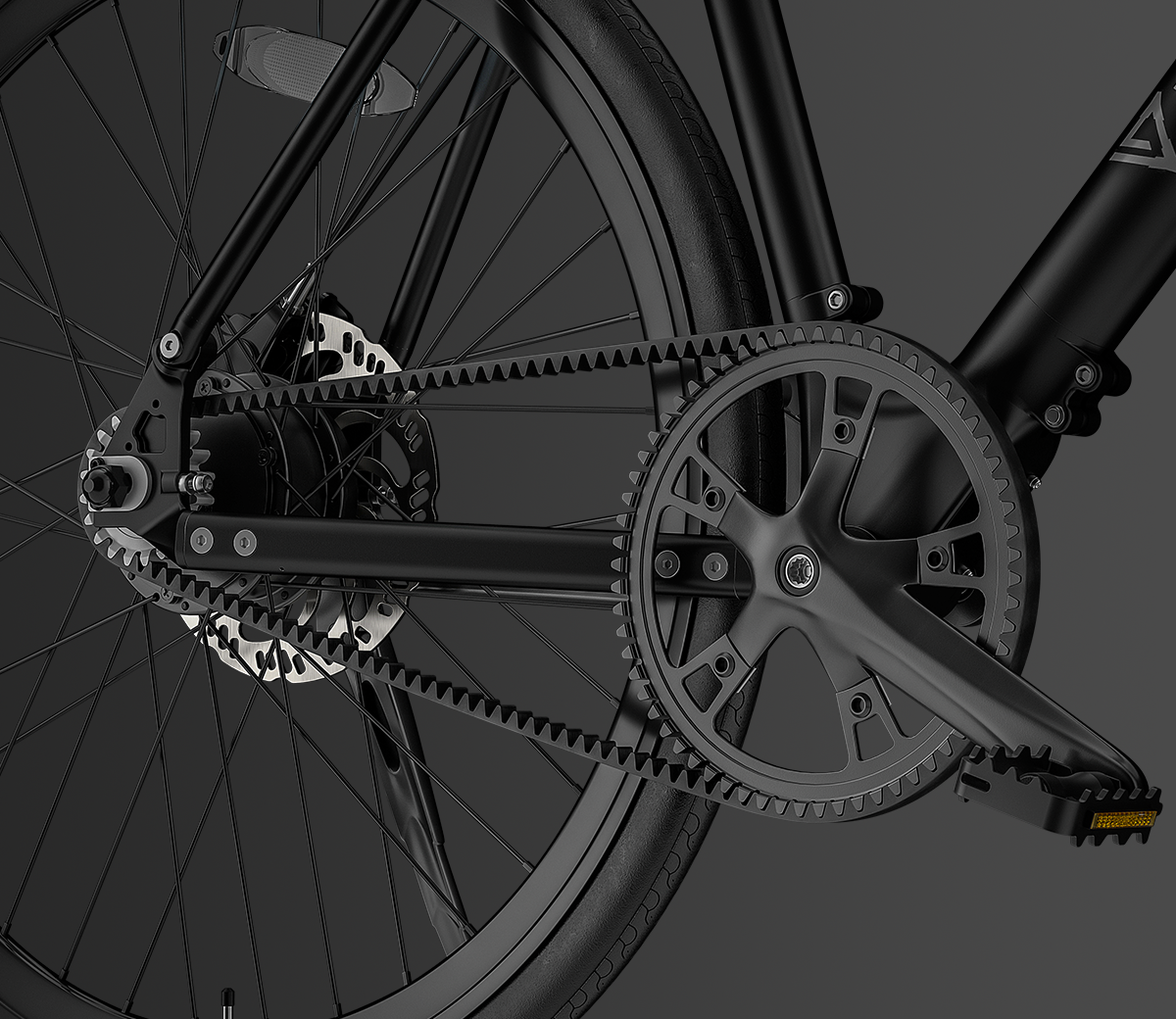 Gates® CDN™ Carbon Drive™ Belt
Motivating you to travel farther
By installing an additional battery, you can extend your assist range from 50 miles (80 km) to about 80 miles (130 km), which is equivalent to the distance from Long Beach to Legoland at top speed.
Lightweight

2-hour charging time

Easy to install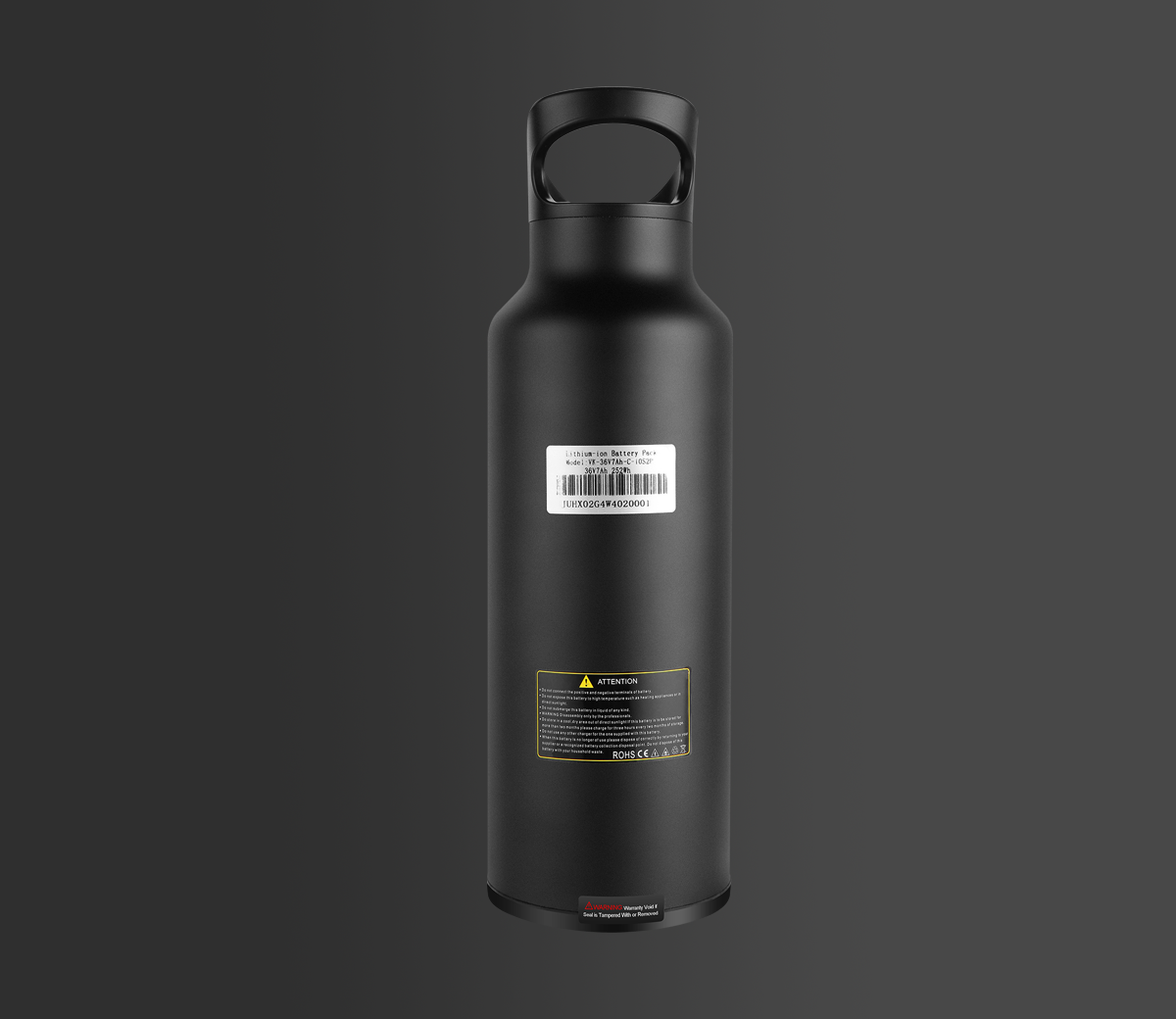 Smart dual-battery module
The extended battery will automatically connect when the original battery's capacity is running low. Two batteries will be utilized together to reach a longer range.
Max Speed

25 mph (40 km/h)

Mileage

50-80 miles (80-130 km)

Motor Rating

US 36V/350W, EU 36V/250W

Ideal Rider Height

5'8"-6'3"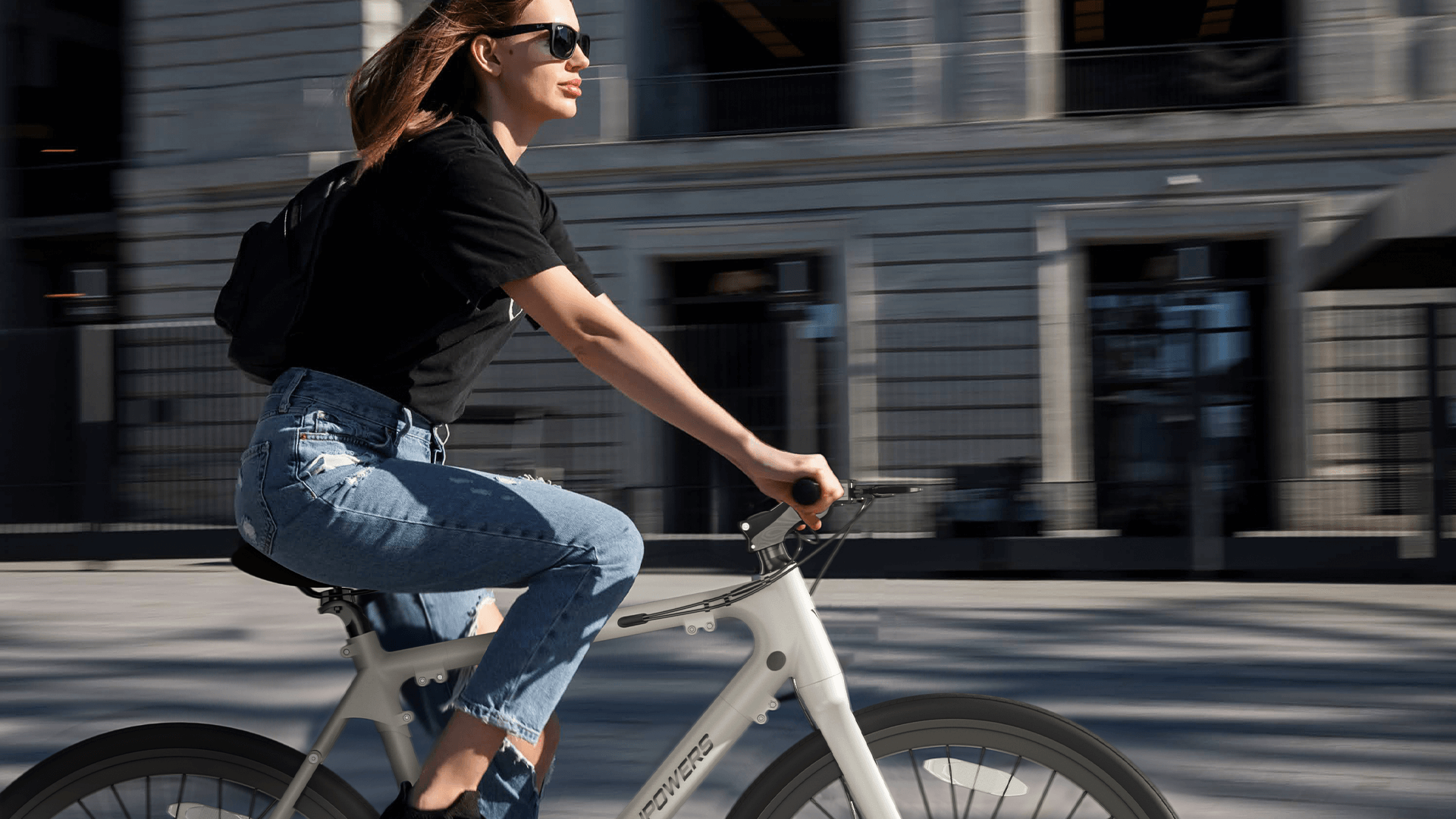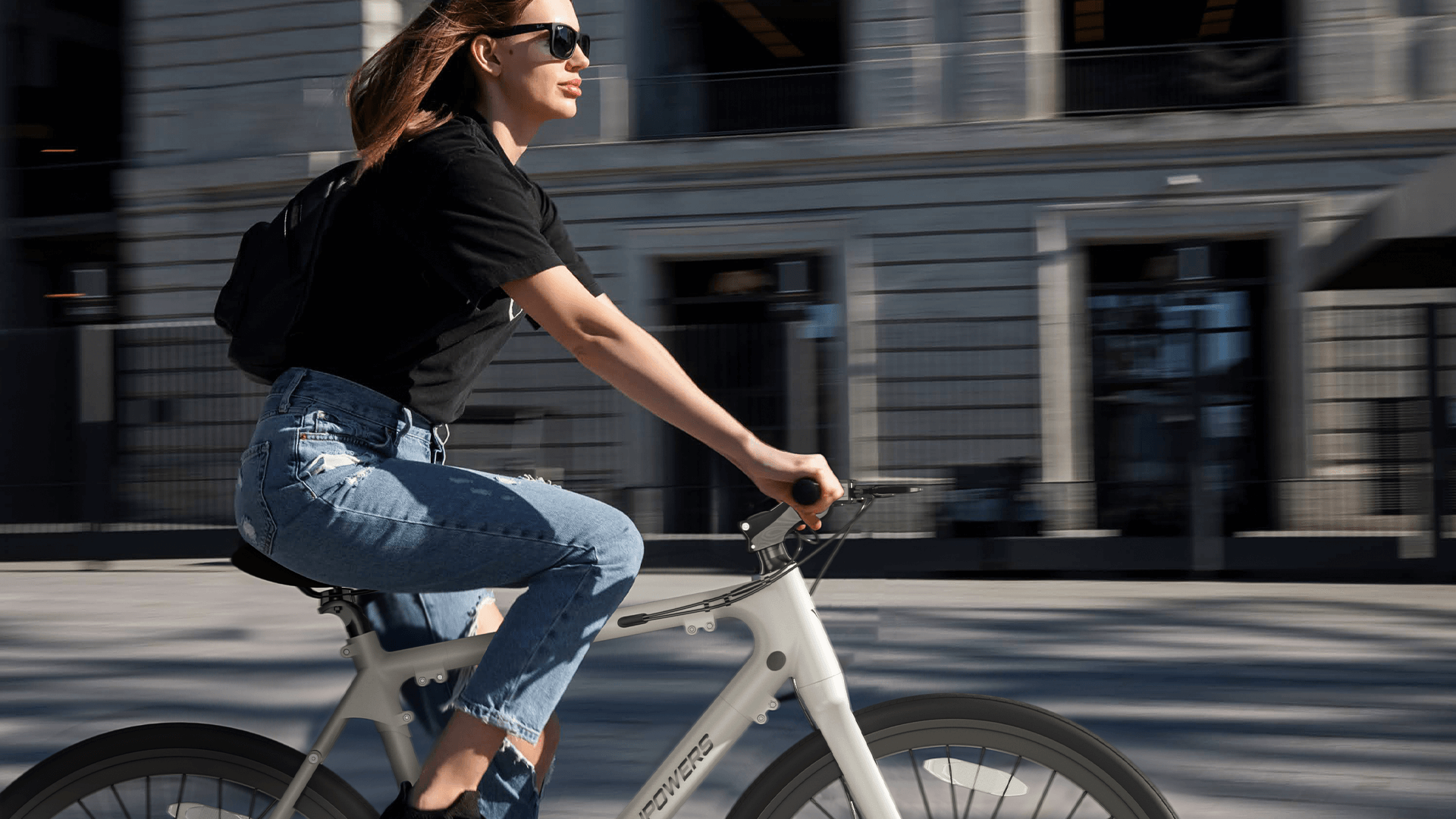 Colors
Shining Black, Infinite Silver, Neon Purple, Chalk Blue, Ruby
Assist Speed (US)
Up to 25 mph (40 km/h) (5 levels of assist)
Assist Speed (EU/UK)
Up to 15 mph (25 km/h) (5 levels of assist)
Net Weight
34.17 lbs./15.5 kg
Mileage
50-80 miles/80-130 km

(with extra battery)

Charging Time
2-3 Hours
Max Load
120 kg
Motor
36V 350W (US)/36V 250W (EU)
Battery
36V 7Ah/252Wh LG Cell Lithium-Ion Downtube Battery
Sensor
Cadence Sensor
Display
IP66 Waterproof TFT Color LCD Display
Charger
100V-240V/2A Smart Charger, US Standard or EU Standard
Frame
21" 6061 Aluminum Alloy Frame
Tires
700C × 28C Kenda® Tires
Rims
Aluminum Alloy Double-Wall
Front Fork
Rigid Front Fork Aluminum Alloy w/ Disc Mounting, Thru-Axle
Brakes
Tektro® Hydraulic Disc Brakes
Handlebar
Promax® Aluminum Alloy
Stem
Aluminum Alloy w/ Integrated Display
Brake Lever
Tektro® HD-M285
Belt
Gates® CDN™ Belt Drive
Chain Wheel
Gates® CDX™
Front Hub
3/8 × 13G × 36H Thru-Axle
Saddle
Brown Justek® Urban Saddle/Black Selle Royal® Saddle
Seat post
Promax® Aluminum Alloy, 30.4 mm w/ Offset
Pedals
Wellgo®

Difference
City Vanture
R7
Frame
* LEGO Like Design/ DIY Assembly
 (Our designer worked assiduously to reduce the standard deviation down to a minimized margin of error for frame and tires center line alignment , allowing the bike to achieve a sturdier dynamic performance.)
Common Brazed One-Piece Frame
This Suits People Who:
Want to challenge themself with a ground zero assembly experience even starting from the frame.
Prefer a more slick look with one picece frame.
What models you can choose?
Assemble yourself/ Pre-assemble
Pre-assemble
How many colors are available?
Five Opitions
 (Shining Black, Infinite Silver, Chalk Blue, Ruby, Neon Purple)
One Option
 (Black)
Free Gift
Front and Rear Lights plus Fender Set
-
Battery Position
Built in downtube      
Built in downtube
How long does it take to install?
20-40 mins
Less than 20 mins
When the extra battery is mounted, it looks like...

It is easily installed and has a sleek look.




Replace the cover plate to make more room for hiding the battery connector. That's 3D printing prototype :)
Influencer: Doctor D.S.
Model: Standard
Color: Shining Black
"E-Bikes gibt es inzwischen wie Sand am Meer. Aber ich wette mit euch, dass #VANPOWERS mit gerade mal 15,5KG hattet ihr noch nicht auf dem Radar!"
Influencer: RVdaydream
Model: Standard
Color: Infinite Silver
"I'm shocked by how smooth it is. And the brake is very responsive. It makes you want to ride. "
Influencer: EbikeProducts
Model: Standard
Color: Neon Purple
"It was designed using ancient (7000 year old) joint building techniques that make this frame super strong."
Influencer: IG@Gregory Bauge
Model: Standard
Color: Shining Black & Neon Yellow
"The City Vanture has a unique, intelligent dual battery module."
Influencer: Silver Cymbal
Model: Standard
Color: Chalk Blue
"This is the first one I have shared that was worth my time & hopefully yours too."
Influencer: KhanFlicks
Model: Standard
Color: Shining Black
"City Vanture greatly improves the safety by designing a frame with a symmetric deviation 1mm and the ancient Chinese tenon-and-mortise structure to increase stability."
Influencer: Electric Vehicles Space
Model: Standard
Color: Shining Black
"This is the BEST compact electric bike I have tried. "
Influencer: Electric Revolution
Model: Standard
Color: Shining Black
"Usually, I'm not a fan of E - road bikes, but the Vanture won me over."
Influencer: GC Performance
Model: Standard
Color: Shining Black
"One of the coolest bike i've ever gotten to ride!"
Influencer: TechTablets
Model: Standard
Color: Chalk Blue
"City Vanture by VanPowers is a 700C wheel city ebike with a 25km/h speed limit (EU model) and up to 80km range."
Influencer: Outdoor Zone
Model: Standard
Color: Shining Black
You Won't Believe It's An E-Bike!
Influencer: Bike Zone
Model: Standard
Color: Shining Black
Is That An Ebike? New E-bike Released
What the Professionals Say
---
Fantastic value and brilliant performance!
Built my City Vanture last week the moment it arrived! It's a fantastic bit of design and engineering, not to mention great value for money compared with what is often expensive competition. Looks stunning in the 'infinite silver' finish, particularly with the brown-accented tyres, grips and saddle. Also, the ride quality is surprisingly good given the skinny tyres and hardtail design - good news for us UK riders dealing with terrible road surfaces!
My only suggestions to improve the product in future versions would be:
- Give the bike a 'boost button' for making a quick getaway at traffic lights, this could also function as the 'walk assist' button when not pedalling
- Include the fender (mudguards) set with the bike - a nice chrome set would be great to go with the finish of the infinite silver version, perhaps matt black for other finishes.
- Performance is noticeably better wen the battery is fully charged - if there's a way, it would be great if it stayed this good even when on half/a quarter of a charge.
- Include lights that are powered from the battery - seems a little silly to have to charge aftermarket lights regularly or fit a dynamo when there's a significant power pack sitting right there in the down tube!
- This one would be a real game changer: offer an option to spec up the bike with a crank gear set from Efneo (thus allowing the belt drive to be retained) - a 'hill climbing' ratio, middle ratio the same as the current fixed one and then a 'downhill' upper ratio for max speed would take this bike to whole new level!
All in all though, very pleased with the purchase - would recommend with reservation.
I love my Cityvanture.
Plenty of power for my needs. This is my 4th Vanpowers bike and it is my favorite so far.
City Vanture has been great!
We have had this bike for over 10 months without any problems, and it gets used 6 days a week. Small issue with the key and the company is making it right at no cost. Customer service responds within 24 hours every time. Everyone loves the bike and how comfortable it is to ride, especially compared to other brands. Highly recommend!!!
Great E-bike!!!
I recommend this bike to anyone.
Convenient ebike and the best quality
It has been a week since I received the goods. It is easy to assemble. I ride it every day these days. I bought it because it is equipped with a 350W motor. It really didn't disappoint me. I am going to buy another one for my father!
See the City Vanture on the streets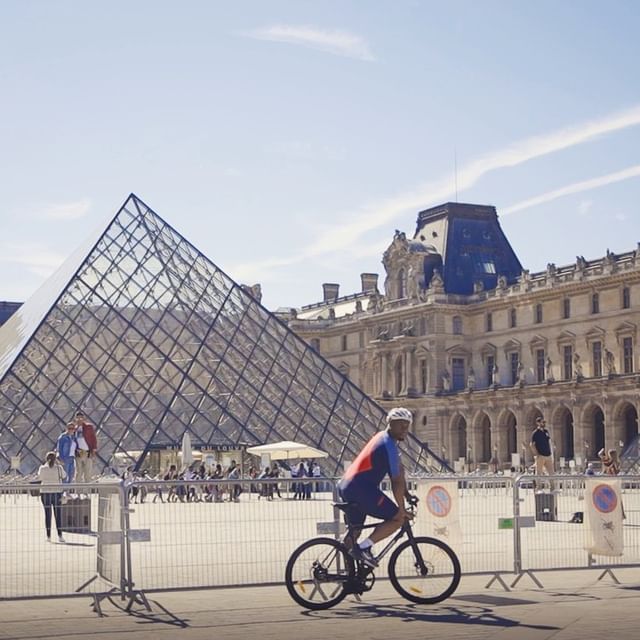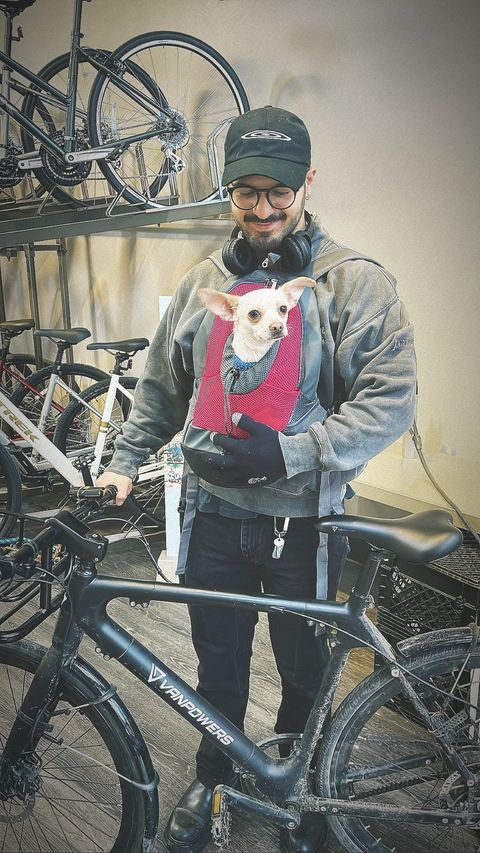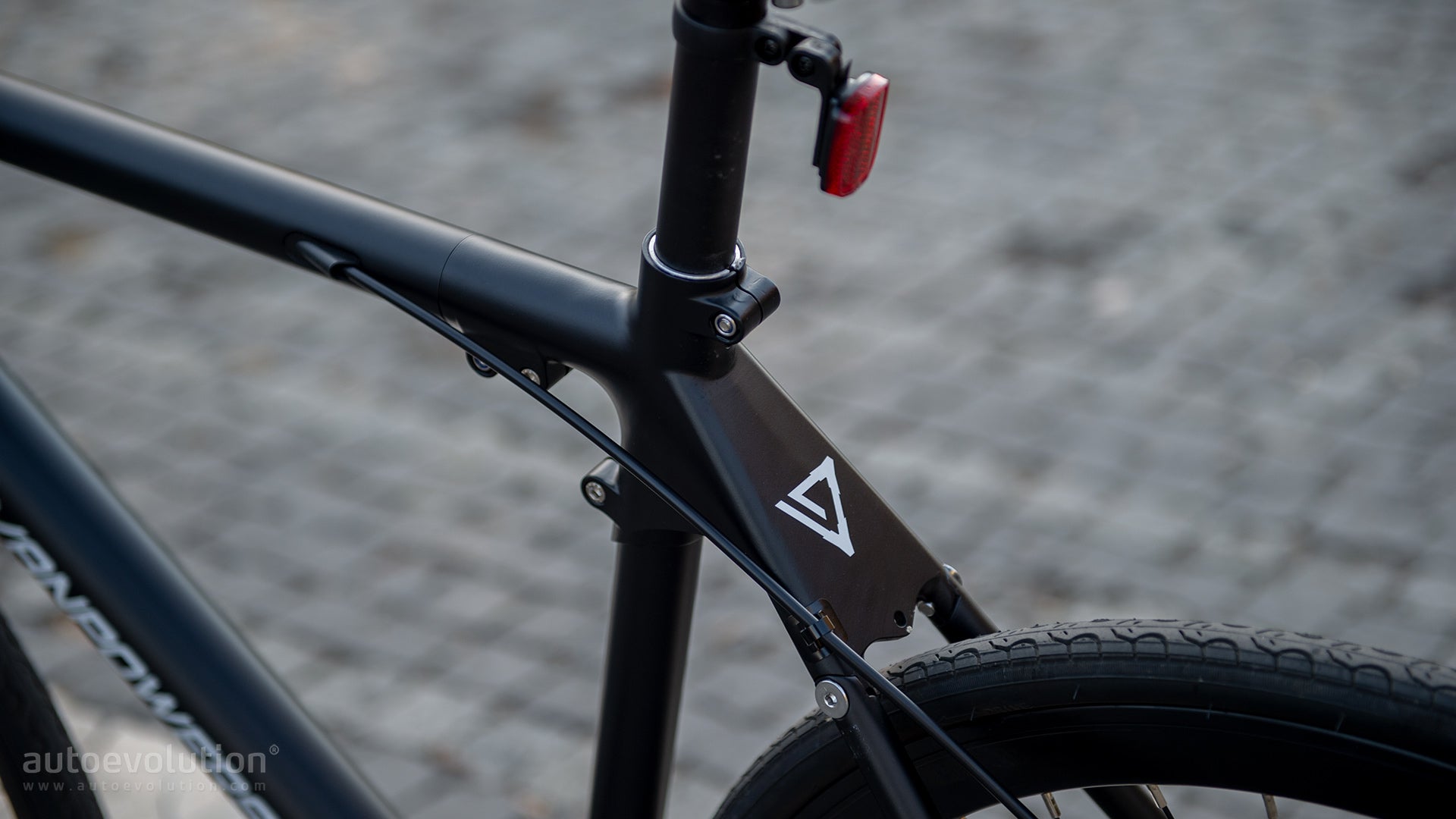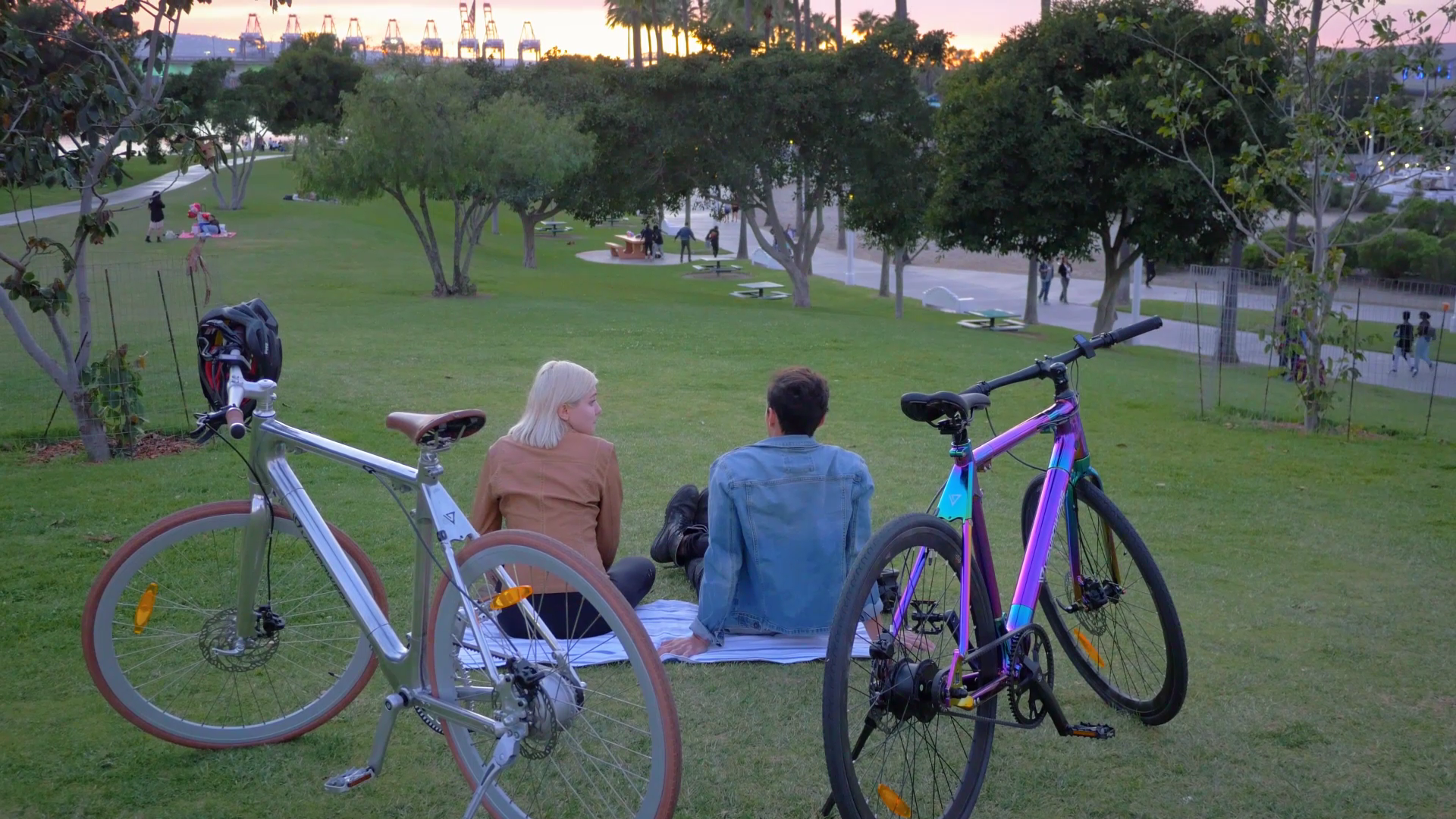 Choosing a selection results in a full page refresh.
Press the space key then arrow keys to make a selection.
Shipping Calculated At Checkout
Subtotal